Where & Wear: The Allis Afternoon Tea
I love brunch and I swear by it, but something that has always been a soft spot of mine is afternoon tea! And coming to Chicago, I realized that this was something I've continuously ignored. However, Chicago is host to many tea rooms and the Allis in the Fulton Market District is one of them!
Both a lounge and a bar, the Allis provides a relaxed yet classic atmosphere that's perfect for a girl's day out or even a date! The floor-to-ceiling windows allow for natural light to pour into the restaurant yet still keeping you warm from that cold Chicago breeze. It also has an expansive art collection to check out as well.
The Allis offers two different courses: Sparkling Afternoon Tea and Afternoon Tea. The difference between the two is actually sparkling: a glass of rose prosecco! It's light and airy and will definitely complement the array of pastries, sandwiches, and scones. I would actually recommend eating a light breakfast and even altogether skipping lunch if you're planning on afternoon tea. The finger foods can tend to fill you up and you definitely don't want to not finish them all either. The Allis also provides a variety of different loose leaf teas to choose from. However, if someone in your party is not a tea person, the Allis has Intelligentsia Coffee, hot chocolate, and even champagne!
For some outfit inspirations, I would recommend two looks: a flirty dress that screams tea-time or a chic city look that complements the Allis' modern yet cozy atmosphere.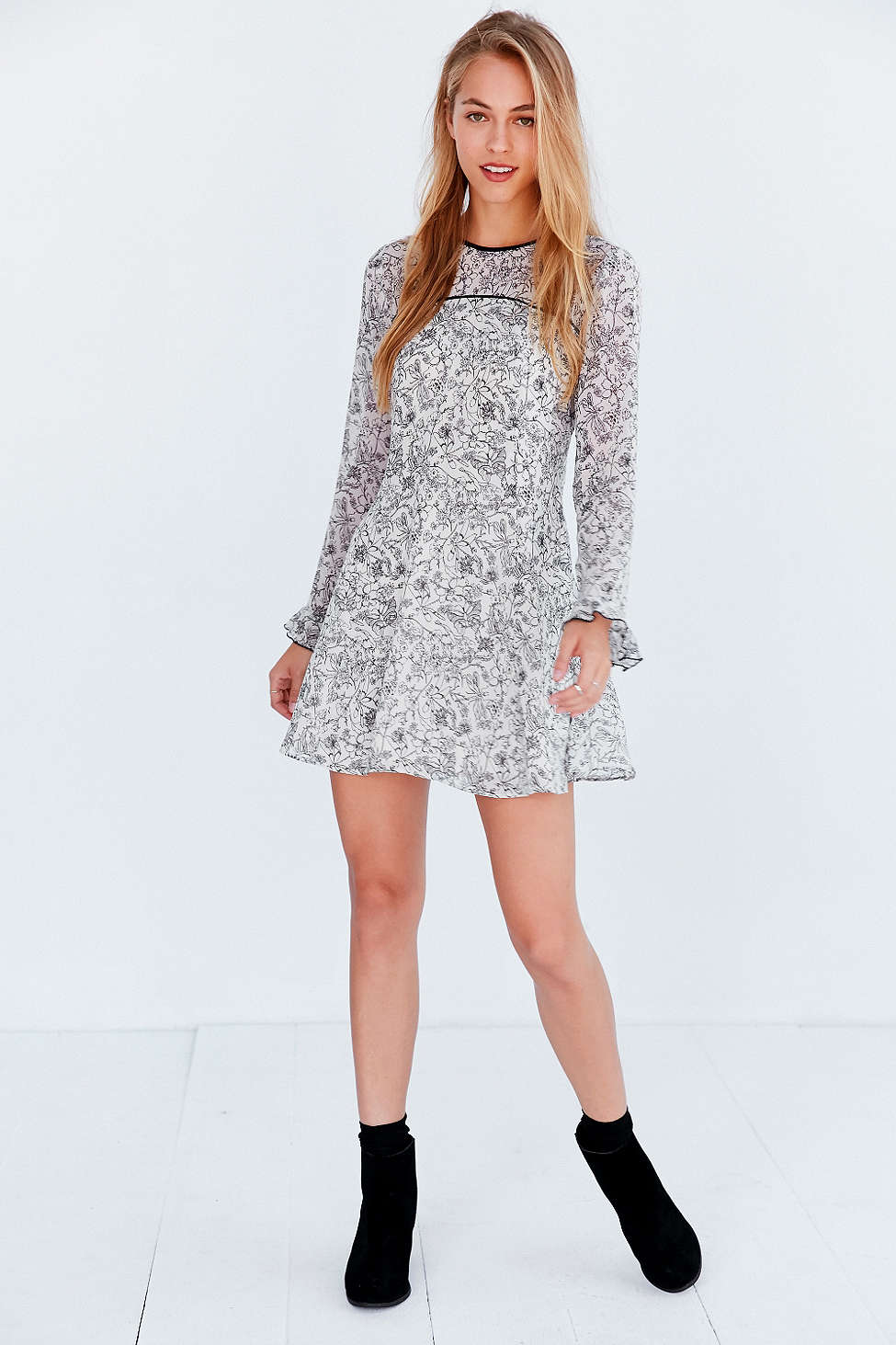 Featured image via
$$/13-125 N Green St