Gear Up for the New Year: Back to School Essentials
With the school year quickly approaching (or already weeks in if you go literally anywhere other than UChicago), the last hours spent researching/interning/working quickly shift to scrolling through endless pages of clothes, pens, makeup, and endless other commodities you simply must purchase for back to school. If you are like me impatiently awaiting your final stipend check and attempting to justify at $400+ shopping cart, here are a couple paired down essentials for starting up a new school year.
1. Bullet Journal / Planner
The slightest hint of September always excites a surge of productivity and desire to plan out everything in me. I've recently taken to using a bullet journal for all my day-to-day tasks, and it has really helped me get in the school year mood, as I am growing tired of only being able to cross of "take out the trash." Whether you are going the DIY route or finding an already dated planner for organizing yourself, this little book is an essential for staying on top of assignments, meetings, and all the other responsibilities associated with being a student.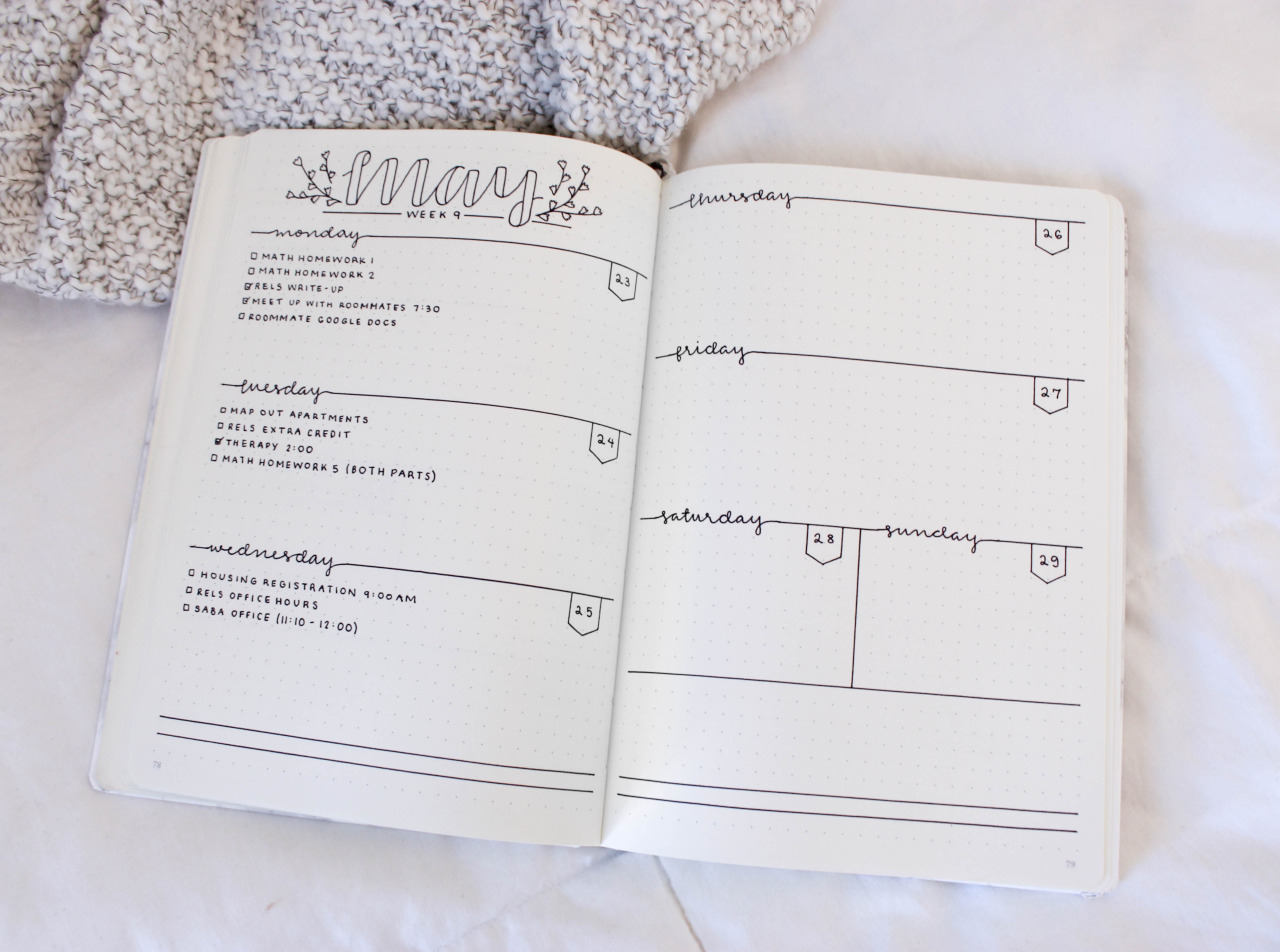 Cute Planners: Ban.do, Moleskine, Rifle Paper Co.
Bullet Journal Favorites: Leuchtturm1917, Moleskine (I prefer gridded/dotted paper!).
2. Sturdy Shoes
I am quite the expert when it comes to wearing the same pair of shoes everyday for months on end (don't fix what's not broken, am I right?). Last year, my trusty Vagabond Dioons carried me to and from classes, got sticky from unknown substances on party floors, and perfectly accompanied every outfit in my closet. I dearly loved these bad boys, but boy did they take a beating (by the end of the year, the rubber sole had split up the entire platform - granted, I did wear them 24/7 and trekked through much snow and rain). This year, I have found a vintage pair of Doc Martens oxfords for super cheap on eBay and am slowly saving up for a pair of heeled oxfords from Camper. Whatever your style, invest in a versatile and sturdy new pair of kicks to transition into a new year.
Some Favorite Brands: Vagabond, Camper, Doc Marten, Madewell, Adidas.
3. Minimal "Pair with Everything" Pants
If you are like me and typically gravitate towards skirts and dresses with tights, shopping for pants can be more of a nightmare than forgetting a P-Set is due. The past couple years, I have really gotten into more minimal pieces and the concept of a capsule wardrobe (I am far from actually achieving this goal, however) and have been on the hunt for the perfect pair of black, high-waisted, loose-fitting pants. Like a sturdy pair of shoes, a good fitting pair of pants are a back to school closet essential (they are also required for the lab day closed-toed-shoes-pants-and-long-sleeves aesthetic @ all my science majors).
4. Splurge Statement Piece
Spending a little extra on something I've been coveting all summer always gets me excited to rock said item during the school year. Find something that makes you feel like you're ready to take on the world and will fill you with confidence for the upcoming quarter/semester.
5. Water Bottle & Travel Mug
It is super important to stay hydrated throughout the day, especially when you are consuming enough caffeine for it to earn a space on the food pyramid. Get yourself something reusable for all your good old H2O, coffee, or green tea. I am a biased lover of the Swell variety, although anything will work (I am currently mourning the loss of my second misplaced Swell bottle and have been refilling a glass $2 Voss bottle from Whole Foods which I actually quite like). Bonus tip: most coffee shops on campus offer discounts for using your own cup (a win-win for you and the environment!).
6. Brunch Reservation Before Classes Begin
Following a beautiful idea from a couple of friends, I've started making reservations on Open Table weeks in advance for all the restaurants I have saved in a seemingly never ending list on my phone (curated from The Infatuation, Uber Pool strangers' recommendations, and neat places I just stroll past). Open Table makes it really easy to cancel and sends email reminders, so you never need to worry if brunch funds run out or a surprise exam gets in the way. End summer on a positive note with mimosas, french toast, and good pals as the perfect segue into the school year.