Golden Globes Highlights
The stars were aligned earlier this week for members of the La La Land, Atlanta and The People v O.J. Simpson casts, who all won big Sunday night. Compiled below are several of our favorite moments from the show, from ethereal ball downs that paid homage to the city of stars, to host Jimmy Fallon's clever opening montage and Meryl Streep's potent speech about the importance of activism and artistry.
Most red carpet goers opted for monochrome or pastel looks, with sparing accessories and pared down makeup that lended the whole night a more classic, old-Hollywood feel. Stand outs include nominees Evan Rachel Wood of Westworld and Loving's Ruth Negga, who ventured into more ambitious territory with a sleek tuxedo suit and silvery, sequined gown. Best Actress winner Emma Stone, however, stole the show with her beautiful, constellated gown by Valentino.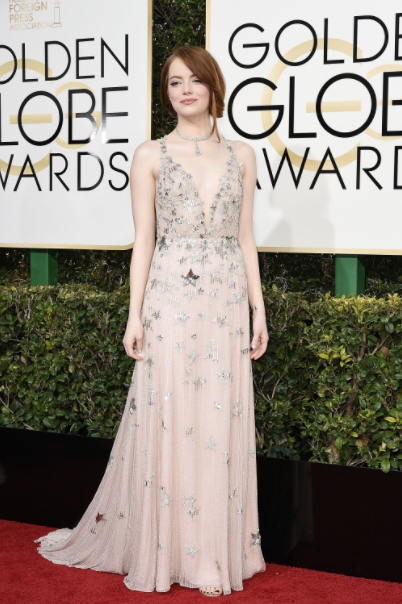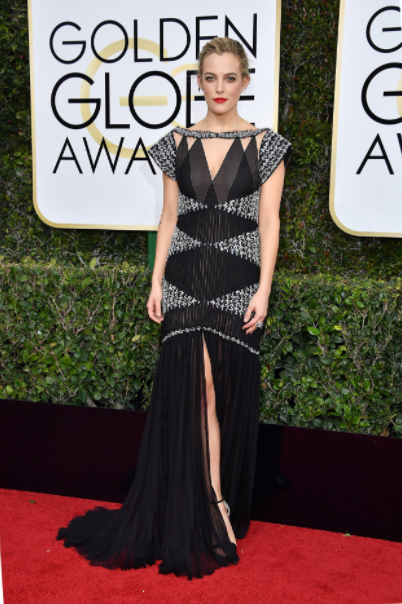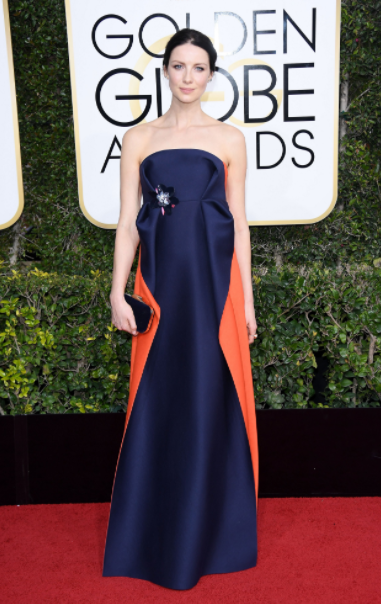 All images above via Vogue.com
In addition to the long overdue recognition of many minority filmmakers and actors, especially with Moonlight's win for Best Drama, Meryl Streep's timely and moving acceptance speech for her lifetime achievement award served as the night's unifying call to action.