Another Unicorn-Themed Makeup Release?
It seems that unicorn-themed makeup is the hot trend to stay in 2017. The mystical, iridescence of Too Faced's Unicorn Tears Lipstick, BareMineral's Illusionist gloss, Kat Von D's Alchemist palette, and many more set a strong precedent for the longevity of this theme.
This past month, tarte happily jumped on the bandwagon. With its new line "Make Believe in Yourself", tarte recently released a new palette, highlighter, lip paints, and brush set all under the holographic, glittery inspiration of this mystical creature. The big question is… Is this worth it?
For me, this collection is a hit or miss. The eight new items are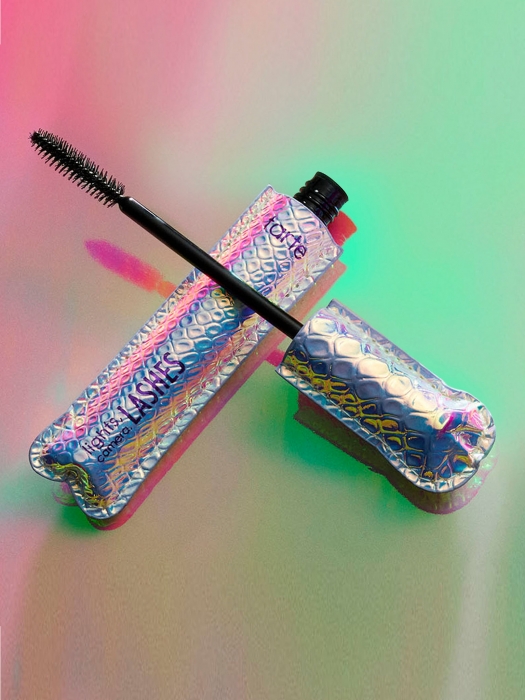 Image Via
With five brushes, this set comes with a contour, powder, blending, shading, and liquid foundation brush. The body of the brush resembles a unicorn horn, adding a playful finish to the items.
Image Via
This palette contains 10 glittery eyeshadow shades with the classic smooth application of tarte shadows. In the middle is a highlighter for the inner rim of the eye, upper brow bone, and cheekbones.
Image Via
There's really no difference between the original mascara and this one... besides the holographic packaging. It'll give you 33x lash length and conditions your lashes as well. If you don't have this product yet, you need it.
Image Via
This highlighter has four pastel shimmer highlighters in one package, complimenting each other but also standing out by themselves.
Image Via
The formula is amazing: absolutely no budge and no transfer. The mint color though? How about no.
Image Via
Normally I have a problem with glitter liner. It's messy and overdone. But this shade is in rose gold, so I'm going to have to approve.
Image Via
No, this just sounds too messy.
Image Via
The product speaks for itself. I've heard endless great things about this product. I'm going to have to try it for myself.
While the packaging and continuity of the collection are adorable, I would say it's far from original and much prefer the new Maneater collection from earlier this year. Especially with the pricing, there are much cheaper alternatives for the brushes. You can get almost identical brushes here for half the price.
The conclusion?
I'll pass on the brush set, but I might consider the palette.
Featured Image Via