Brands to Know: Sandy Liang
Sandy Liang, the brand named after the Parsons School of Design graduate and designer recognized by the 2018 Forbes 30 Under 30 for Art and Style, is best described as having a "Clueless meets Chinatown" aesthetic.
Having been raised by her "Paw Paw" from an early age, Liang took inspiration from Chinatown grandmas from an early age. This inspiration did not dwindle as Liang enrolled in design school. Instead of drawing inspiration from beautiful architecture or high fashion that she felt no connection to, unlike her fellow peers, Liang was drawn towards what she knew best–her family and culture.
Unconventionality is arguably what Sandy Liang is best known for and what the designer strives to incorporate into her designs since the brand's genesis in 2014. At just 27-years-old, Liang has established a brand that looks at the conventional aesthetic of high fashion and sprints in the opposite direction. A quick browse through any Sandy Liang collection reveals just how eccentric the brand is. Pastel colors, asymmetrical cuts, the fusion of coarse denim and delicate lace are just some of the several features that make the line stand out. While these elements could easily look tacky, the way Liang pieces them together works just right.
The daughter of Chinese immigrants who own a Chinese restaurant called Congee Village in New York City, Liang always incorporates her cultural heritage into her collections. Whether it be Liang's decision to utilize Chinatown as a backdrop for Sandy Liang photoshoots or her creation of a Congee Village T-shirt featuring her parents' dishes on the back, her commitment to authenticity is always apparent.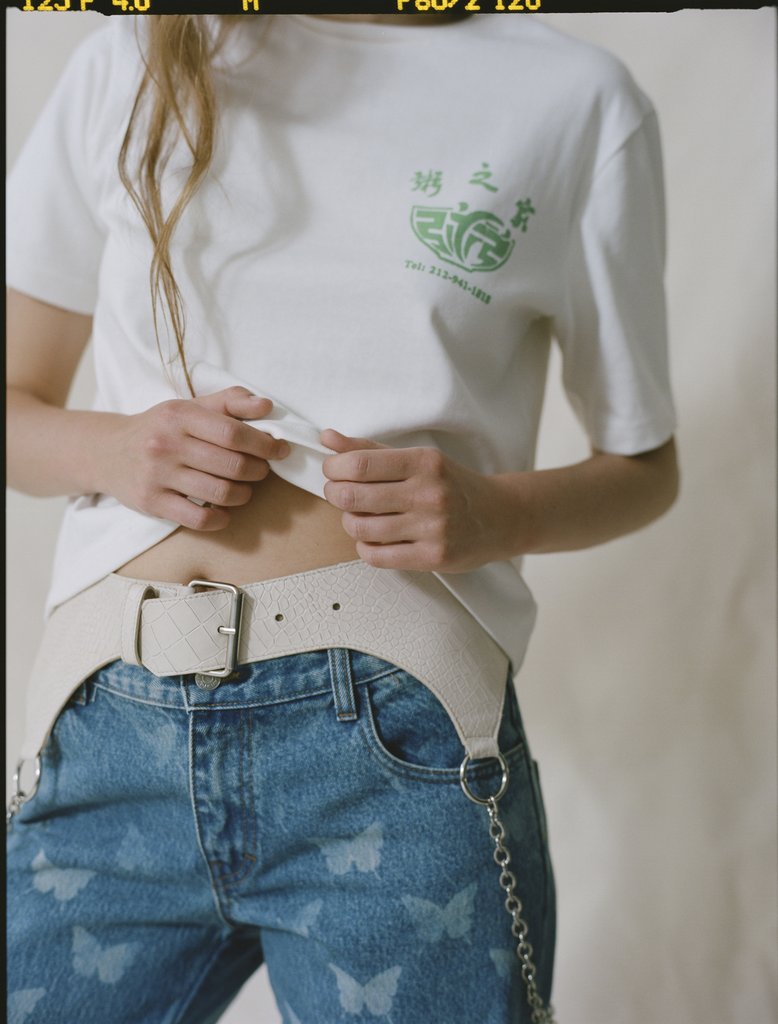 "They [companies who use Chinese culture as part of their advertising campaigns] want lanterns on the back, they want Chinese restaurants. This isn't trendy, but it is part of my culture."
Sandy Liang's authenticity and unconventional designs have not gone without notice. Buyers like Net-a-Porter, Nordstrom, and Saks Fifth Avenue feature Liang's pieces, among others. Her patrons have included celebrities like Bella Hadid and Ilana Glazer. In 2017, Sandy Liang was also recognized as a finalist for the CFDA/Vogue Fashion Fund.
If you are someone who wishes to don fun pieces while still looking effortlessly stylish, the Sandy Liang aesthetic is perfect for you.