Artist to Watch: Ikumi Nakada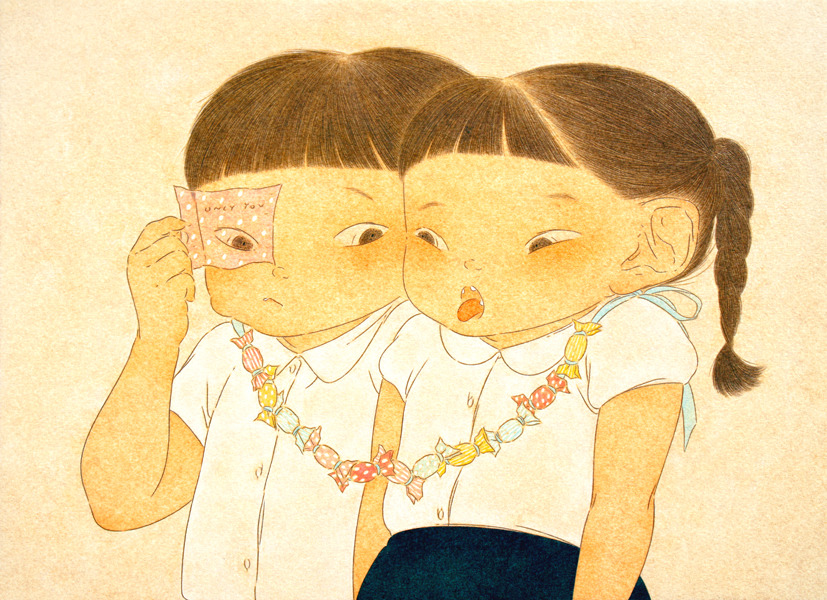 Valentine Candy 1 / 2017 / oil on paper
If you ever spent mindless hours on Tumblr or come across oil paintings with a grainy, yellow hue that often portray youthful figures in a subtle cartoon style, you've likely stumbled upon the work of Japanese artist Ikumi Nakada. Born in 1982 in Saitama, Japan, Ikumi Nakada classifies herself as a contemporary artist, with a fixture on practicing oil or watercolor on paper.
Ice Cream Phantom 1 / 2017 / oil on paper
When asked for her sources of inspiration in these artworks, Nakada said she was always "curious about boys and girls at the onset of puberty," Nakada herself remembering and wanting depicting the feeling of youth in a softer, more delicate way. Artists often exercise creative rituals before they start with their work, and for Nakada, the process begins with jotting down fleeting remnants of her strangest dreams or staring out her room window during the onslaught of a rainstorm.
Her drawings often some plushy, cloudy aesthetic. The actions of the characters are trivial, and Nakada often draws them as mischievous. For example, she includes a collection where a young girl blows a bubble gum in her mouth and places it onto the mouth of a boy (Suffocate). Other drawings consists of a young girl leaning over to kiss another girl (Innocent Love No. 498), a girl reading a Valentine's love note while a piece of candy is flung across (Valentine Candy 2), and a child playing with her dolls by making them kiss (Kissing Dolls). It's interesting to see how she blurs the boundaries between the colorful, soft aesthetics of childhood with the universal, experimental memories of being a teenager and going through puberty.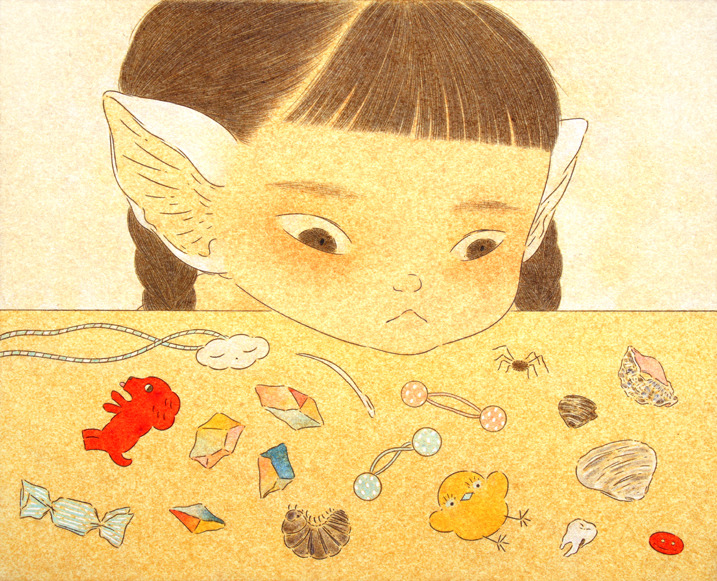 Hunt 2 / 2017 / oil on paper
Nakada is featured on many online galleries (Hellion, Elsa, Asia Contemporary). Feel free to check out her blog: nakadaikumi.tumblr.com.
All images above via the artist. Feature image via.