Your 2018 Holiday Gift Guide
Holiday shopping can be hard, so we've gone ahead and done the job for you. Keep scrolling for a roundup of our favorite gift recommendations for the holiday season, crowdsourced from the MODA Blog writing and photography staff!
It's already difficult enough deciding what to gift your close family members, but distant relatives seem nearly impossible to figure out. I mean, what are you supposed to gift that cousin you only see once a year on Christmas or that uncle that you barely talk to? Say no more, candles are the perfect gift to purchase for someone who you might not know very well. Everyone has a room in their house that can use a little sprucing up and a pleasant-smelling candle can do just that! Of course, any old candle from Target might not do the trick if you want to seem like you put in some effort. If you're feeling generous and have some extra cash lying around, then look into candles from Diptyque or Byredo! During the holiday season, department stores tend to carry gift sets as well. One gift set containing five mini Diptyque candles retails for $75 here. A cheaper option would be a single candle from Byredo for $40 and can be found here.
Image via.
Every time I go home, my mom asks me the same three questions: "How was school?," "Are you hungry?" and "Did you bring me any face masks from America?" So I dedicate this gift to her. Face masks are a super easy gift to get for anybody in your life, but I always like getting them for my family since we all like to mask together during the holidays. Family bonding over skin care I suppose! Anyways, sheet masks are great during those cold and dry winter months where you may forget to practice a little bit of self-care. They come in so many varieties and can be purchased in bulk for all you last minute, buy-all-your-friends-the-same-present shoppers. I really like the Innisfree My Real Squeeze Masks, the TonyMoly I'm Real Sheet Masks, and the Face Shop's Real Nature masks, but I've also heard great things about Tatcha and SKII's Sheet Masks if you're looking to splurge.
Image via Innisfree.com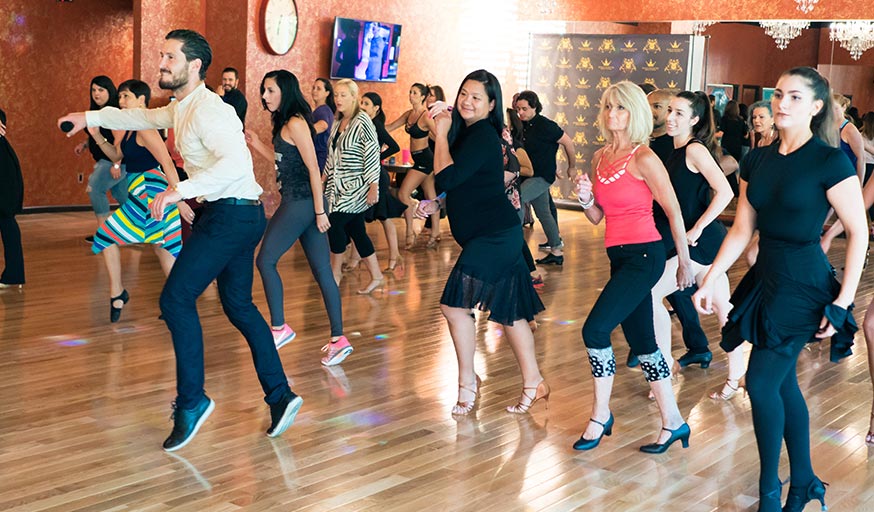 Chances are your parents/aunts/uncles/grandparents still reminisce about college and the good old days every now and then. Well, good news: it's never too late to pick up a new skill and you're never done learning! Sign them up for a local lecture series in a topic they've expressed interest in… or maybe in one they have never even heard of! Snag them some class passes for a fun new exercise routine, art course or book club. A gift like this shows how much you care and pushes the older folks in your life out of their comfort zone.
Image via
Alcohol is always a fairly foolproof gift, but why not up the ante and invest in some nice new barware for a parent or older relative? Whether you decide to splurge on a whole set of barware or simply stumble upon a cute cocktail shaker, a gift like this is bound to be used and appreciated by a loved one (rather than re-gifted for the next round of holidays!). It also saves you the trouble of trying to find a nice bottle of wine/liquor/beer that doesn't scream "I judged this bottle by the label."
Image via West Elm
This is a foolproof gift. There's a color or style for any of your friends guaranteed, and it's so easy to put together amazing and personal combinations for anybody in your life. Not to mention, brands will always have huge discounts and amazing gift sets around this time of year so really, there's no reason not to pick up some colors for the holidays. Some of my faves include Zoya's Winter Wishes set for the friend who loves getting glam for the holidays, China Glaze's The Grinch collection for the friend who is a little bit experimental, and Essie's fall mattes for anyone who's just getting started with polish. And honestly, you might as well go ahead and pick up some for yourself. For the holiday season, I highly recommend anything with a little bit of shine to it–it's a pretty quick way to add some holiday cheer to any look!
Image via Zoya.com
Okay, so I know that nobody wants to think about school over the holidays, but when stationery is as cute as this, I would be happy to receive school supplies any day. Whether you're looking to inspire a friend to get organized in 2019, or maybe feeding a stationery junkie's aesthetic cravings, you can't go wrong with these picks. For a really special and unique journal, I definitely recommend Mossery's custom pads. Not only can you get an adorable corgi-filled notebook, but you can actually have your name (or your friend's name) printed on the cover. Custom presents are always a fun way to make something all the more special for the recipient, and with a journal, it's the kind of thing they'll be using every day. I'm also a big fan of Zebra Mildliners, which are now sold at Target in packs of 15 for $17! Originally sold exclusively in Japan, these amazing pastel highlighters are a staple for any bullet journalist, or aesthetic-note taker. Finally, if you're looking to buy a cohesive set of stationery for that hardcore academic without breaking the bank, I stand by Muji stationery. Whether it's their world famous gel pens or their adorable washi tapes, or honestly any of their super minimal desk supplies, you can please even the most meticulous friend.
Image via mossery.com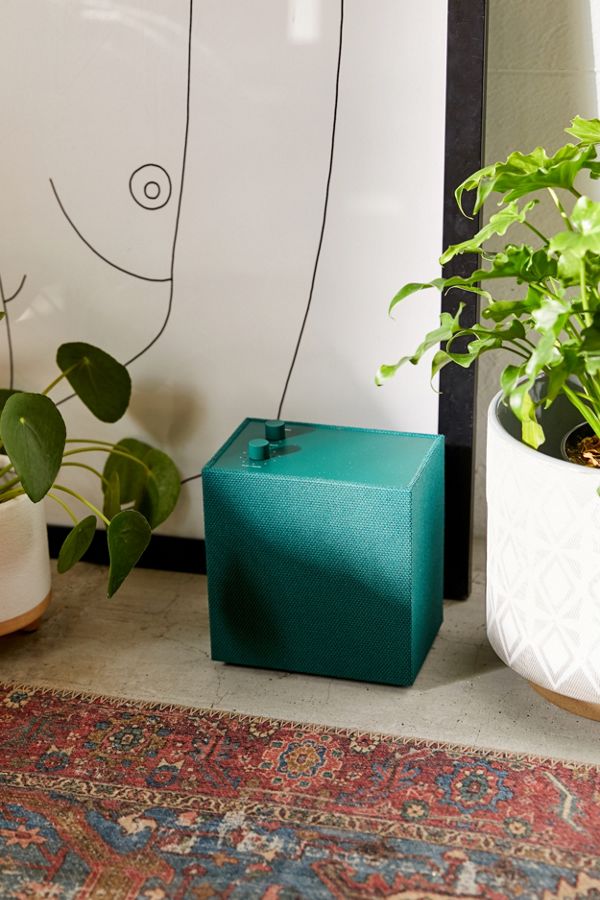 Speakers are the perfect gift for that music loving friend who loves throwing parties, but really anyone can stand to benefit from a nice new speaker. Urban Outfitters has a ton of options for the aesthetically-inclined, whether you're looking for a small portable gadget, to a waterproof speaker (for that friend who loves singing in the shower), to a turntable for the friend who still swears by vinyl. For a roundup of some of the best portable speakers on the market, check out this review.
Image via Urban Outfitters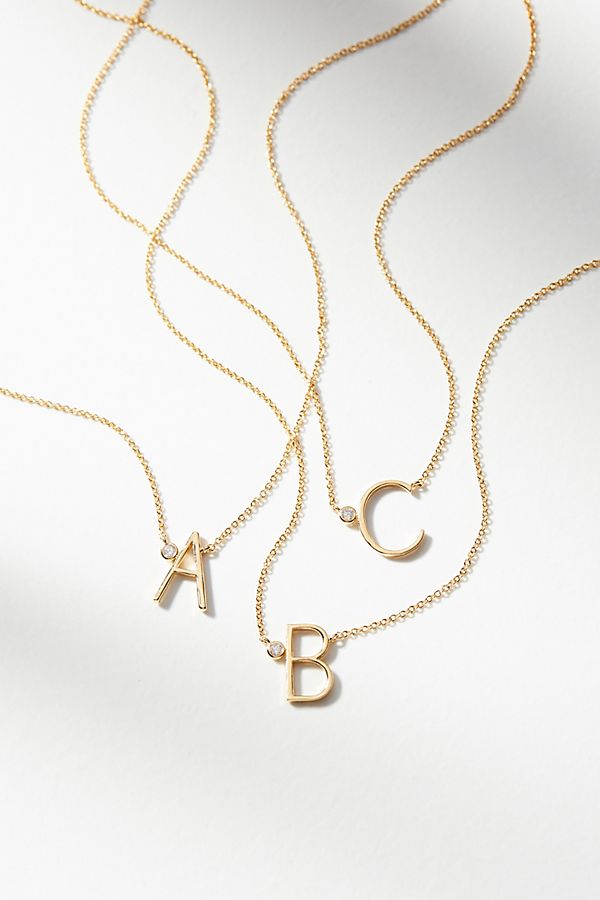 Monograms, horoscopes, birthdates… the popularity of personalized jewelry has hit a fever pitch (judging from my Instagram feed and shameless targeted advertising). For a cute charm with your BFF's initials, you can look to almost any big box retailer (the necklaces to the left are from Anthro). For something a little more unique and personable, spend some time perusing Etsy, which has literally endless options for personalized jewelry. This is a great option if you're looking for multiple gifts for friends with a wide variety of interests and personal styles.
Image via Anthropologie
Okay, a little bit of an investment, but if you want something that you and your SO can use together, I think a Polaroid camera would be a great idea. In the age of social media, photo-editing and face-tuning, it can be really difficult to get the instant gratification that a printed photograph brings. Polaroid photos are instantly printed memories with no filters or enhancements necessary, just life captured in its raw state. Purchasing a Polaroid camera is also an incentive to go out and make more memories with the person you love! Check out MODA's article on polaroids to help you find your perfect fit.
Image via amazon.com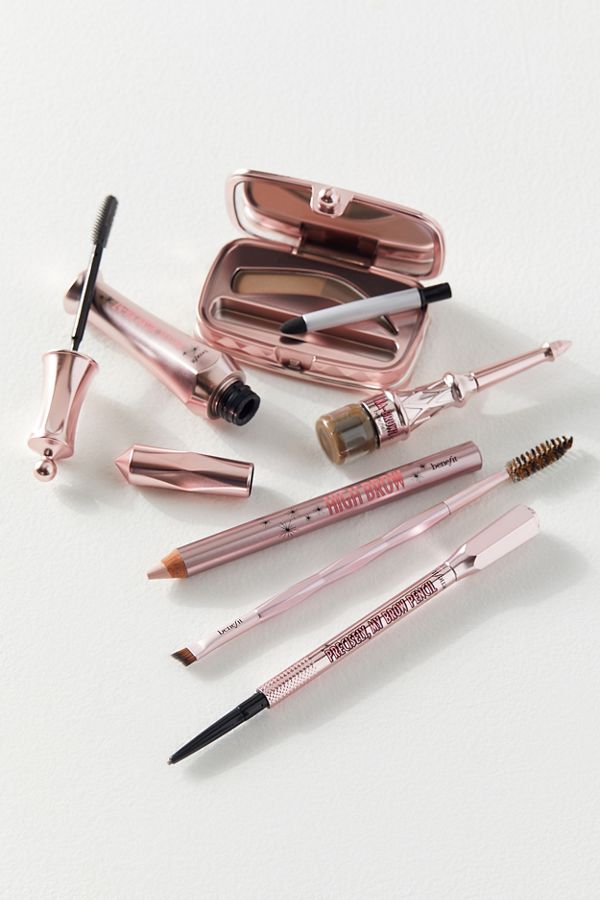 Finding the right beauty item for your makeup-junkie partner can be quite an exhausting search down the Internet rabbit hole. Instead of trying to pinpoint the product they can't live without, take advantage of holidays beauty sales and snag a beauty set. These are pretty foolproof, offer an array of different products in sample sizes–perfect for testing out!–and won't break the bank. If you're still lost, you can gage how worthwhile the investment is by skimming through customer reviews or asking a store associate.
Image via Urban Outfitters.
What better way to surprise your partner than with tickets to a show or concert they've been dying to see? Chicago's concert schedule is constantly filling up with newly announced shows, and with venues of all sizes and styles to choose from, you have your pick of anything from symphonies, to intimate gigs or stadium tours. If you're looking for something more adventurous, comedy shows, musicals, plays and dance performances are also solid bets.
Image via StubHub
School sucks (for the most part), so why not whisk your loved one off to a nearby locale for a change of pace and scenery? With app-based rental services like ZipCar and AirBnB popping up everywhere, it doesn't have to cost you much to take a mini weekend road trip. Venture out to Lake Geneva, WI for a beautiful retreat from Chicago's harsh winter, or make the trek out to Starved Rock State Park and escape from city life. If you're looking for somethign a little more metropolitan, major cities like Detroit, Minneapolis, Milwaukee, Columbus, Cleveland and Cincinnati are only a short ride away and definitely worth exploring!
Image via.