Feeds to Follow: @tasteofstreep
In 1983, Meryl Streep sported a golden caftan with sequined embroidery for the Oscars. The shimmery design coupled with her pregnancy gave her that dazzling, expectant-mom glow. What Meryl probably didn't expect is that years later, her look would be redesigned into that of a churro.
The image is simultaneously bizarre, intriguing, and magnificent. The description for it is completely nonsensical: "Meryl Streep is posing alongside life-sized churros." But, in all honesty, the picture just works. The color scheme is cohesive; the warm gold is even throughout and the churros somehow seem to be the exact same color. The texture also matches—perfectly. The embroidery of her dress stems outward as it transitions into sharp, shiny specks of sugar coating each and every churro. Someone, somewhere, somehow managed to make Meryl Streep surrounded by churros look aesthetically pleasing.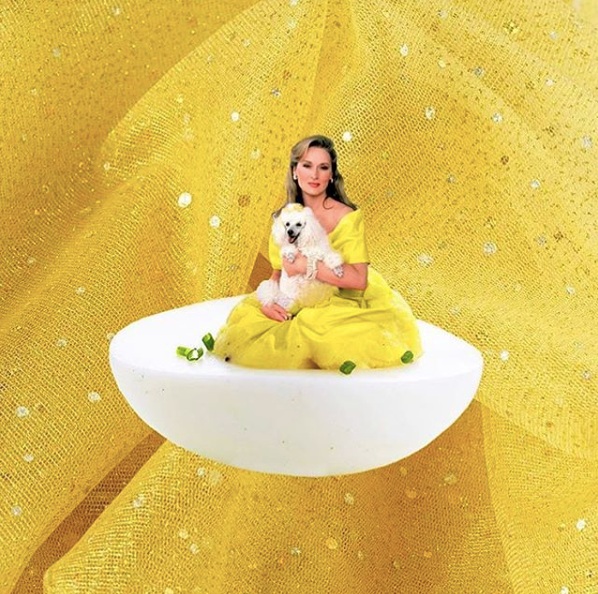 Enter @tasteofstreep, an Instagram account run by Samantha Raye, a Brooklyn-based actor and graphic designer. Raye, in an interview with The Cut, recalled how the whole account started with her photoshopping Streep (from a scene in She-Devil) into a strawberry-frosted doughnut. That one creative spark led to the creation of @tasteofstreep. On there, one can scroll through hundreds of Streep + food focused pictures—with the occasional slip of a new celebrity figure (the latest one to appear is Lady Gaga).
Here's a personal favorite of mine: