MODA Blog Favorites: October 2018
After the end of a grueling month of p-sets, essays, and juggling who knows how many other responsibilities and obligations, MODA Blog brings you a refreshing list of favorites from our bloggers and photographers to fill you with inspiration and energy for the next month.
The band TV Girl merges old-school, 70s vibes with contemporary pop and indie sounds. Their albums are infused with a sense of nostalgia and provide the perfect soundtrack for summer (rip) or anytime you're in need of an energy boost. Personal favorites include the tracks "Pantyhose," "The Blonde," and "Song About Me."
Kiehl's Midnight Recovery Oil
I got a sample of Kiehl's Midnight Recovery Oil from our promo way back when with the brand and Hinted, and I've honestly been pretty impressed with the product. I'm typically skeptical of essential oils, especially considering the steep price tag that accompanies most products on the market, but a small dose of this formula leaves my skin glowing in the mornings, whether I've gone out or stayed up late studying.
Dezeen is an amazing resource for architecture and design related news. If you're even remotely interested in architecture, design, interiors, tech or urban planning, subscribe to their newsletter for daily roundups of the most interesting projects, products and research happening around the world. ArchDaily and DesignBoom are also great sites to learn more about the most relevant projects and topics in the professional architecture and design world today.
With my summer chemistry endeavors taking me to Munich and my unruly sense of spontaneity and impulsiveness taking me on many a weekend trip, I have fallen in love with the ease of car camping to stretch my limited funds and see many new places. Having decided to live decently outside of the city center in a small little town (housing found on AirBNB too!), the substantial amount of money I'm saving on rent allowed me to rent a little car for transport, and this has honestly been the best decision I have made. The freedom to cruise wherever my little Twingo can take me has made exploring places so much easier, and the car-camping and free tours lifestyle makes gas and food the only expenses for weekend adventures.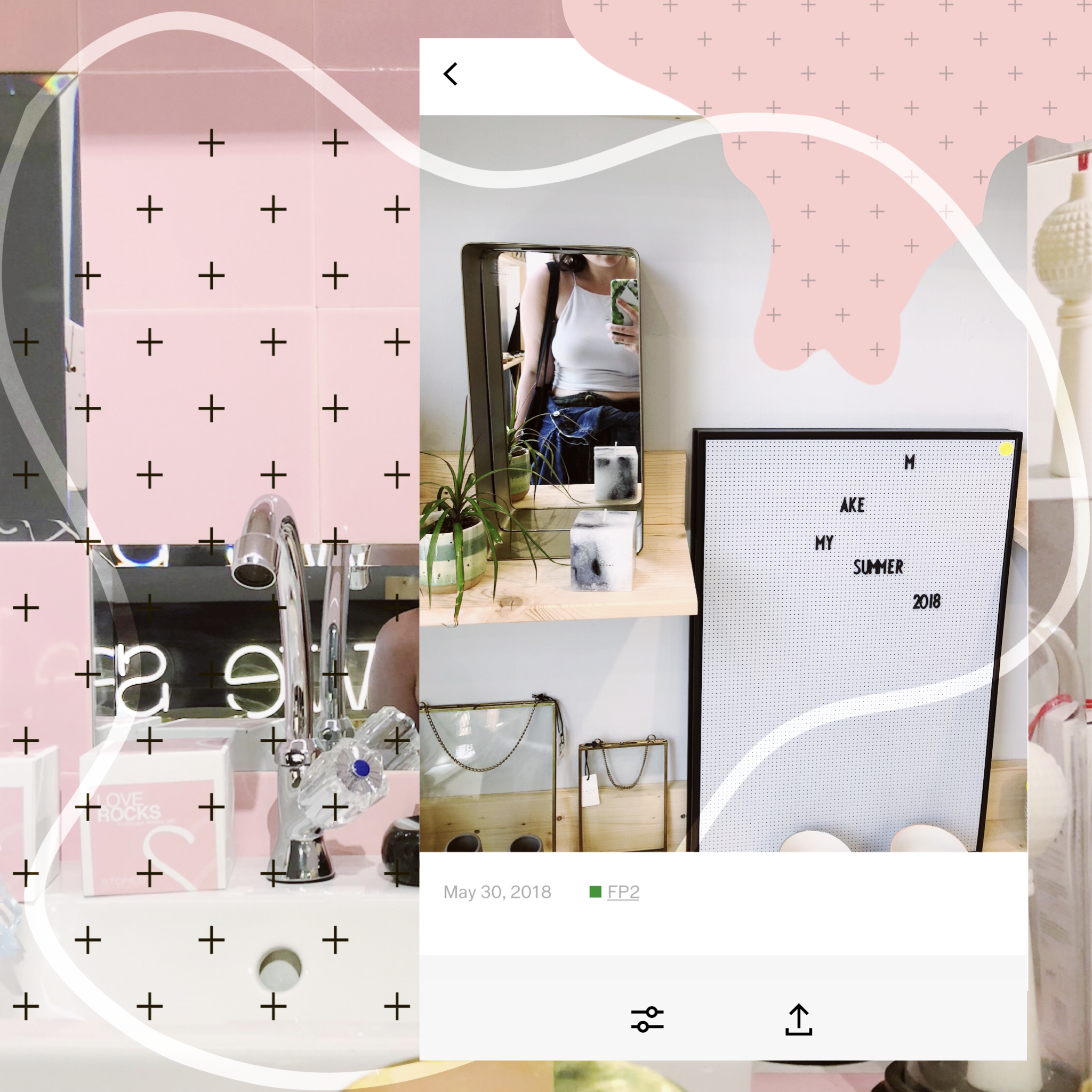 If you follow me on Instagram, you have probably faced the (hopefully slight) irritation at how prolific I have been with these stupid little collage things. I am living with very bad service out here abroad on roaming data so this little outlet has filled my time where Netflix cannot! I also recently compiled a hopefully helpful and fun little list of my favorite apps and tricks I have learned, if you're interested in playing around with the same.
This is a very staple summer item for me, and the pair I recently replaced (read: tragic lost one of the pair last summer and have been very sad about it since) have been serving me well on my many walking tours and weekend road trip explorations across Europe. I have even developed a very unsightly tan line on my feet, but I treat it somewhat as a mark of accomplishment (mainly to make myself feel better about it). I have the typical two strap black suede staple pair, but living in the land of their origin I'm very close to venturing onto a second pair (if my limited suitcase space can swing it).
Images via Kathryn Hicks.
Back-to-school signals the return of one of my favorite past times: bullet journaling. While it may be a year-round hobby, I find that the new school year is a good enough reason to ball out at Michael's and pick up some new Tombows. If you're looking to find a way to spice up micro-managing your life, Tombow Dual Brush Pens are a staple. Brush pen on one side, felt tip pen on the other, perfect for any journaling needs. They're also water soluble, so when hit with a watercoloring brush, they actually fade out into amazing diaphanous puddles of color. With almost 100 color options, the possibilities are endless, but my faves are Asparagus (192), Purple Sage (623), Blush (772), Mist Purple (553) and Holly Green (312).
American Horror Story: Apocalypse
Now that spooky season has officially arrived, I'm back onto the American Horror Story train. Currently, in its eighth season, AHS manages to satisfy all my horror needs: strong aesthetic, suspenseful writing, and hilarious one-liners. This season, the show focuses on the events leading up to and following an apocalyptic nuclear explosion: throw in a satanic cult and the return of a familiar coven of witches and you get what could possibly be the greatest season yet (don't @ me!). I love all the twists this season: every episode, I find myself begging to know what happens next, and I must say, I'm so pleased with how its turning out. If you're interested in something to get you in that spooky mood without being too jump-scary, I highly recommend bingeing the new season of AHS: you won't regret it.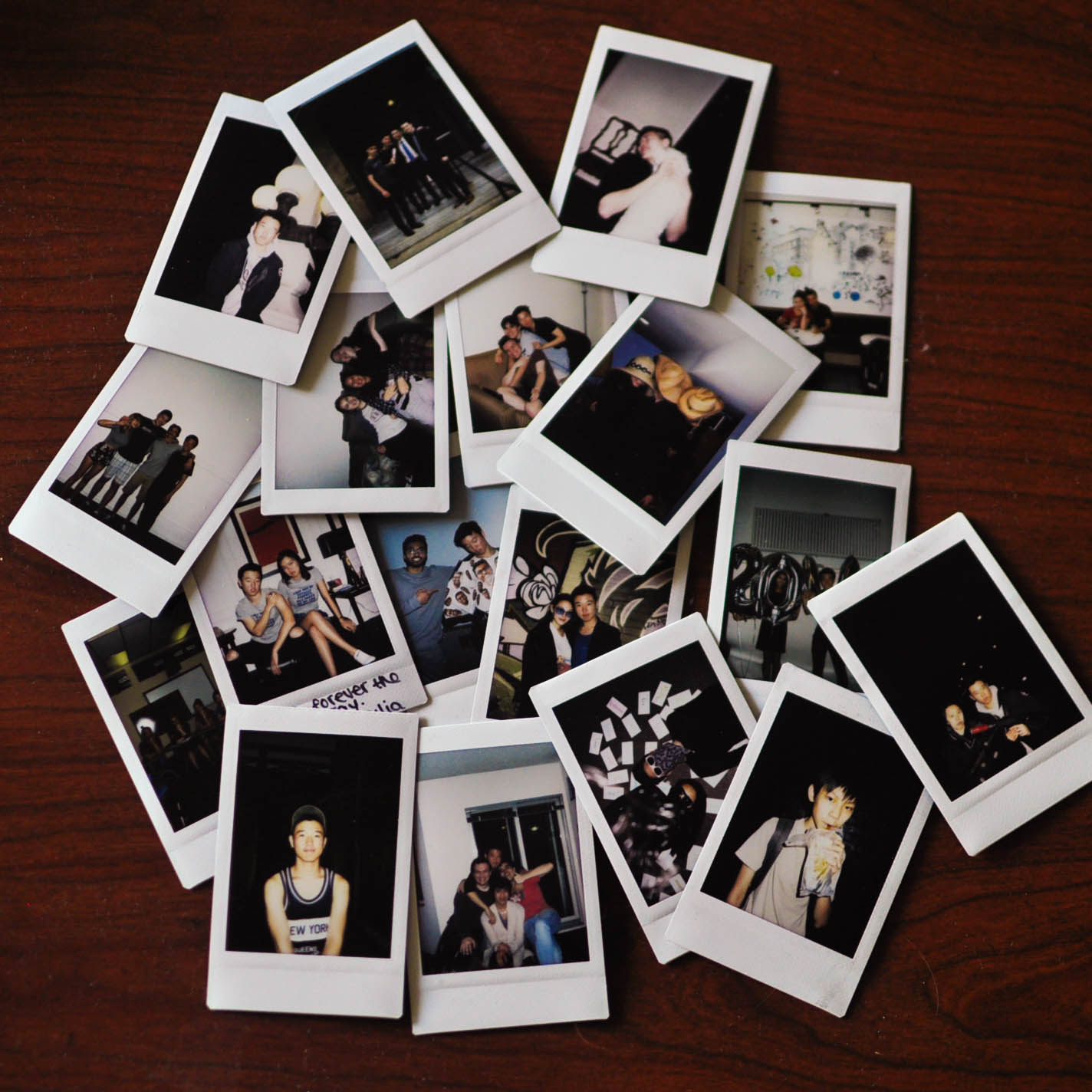 Not quite an exclusive to October, but polaroids are another back-to-school staple for me. In an age where it's harder and harder to get printed photos, a polaroid camera is a savior. I love the spontaneity of polaroids; it's truly about capturing a moment: no editing, no retouching, just a moment in time frozen forever. I got my polaroid as an 18th birthday present from my brother and it's one of my most treasured possessions. I hope that I'll continue to use it to preserve amazing memories for the rest of my life. I currently use the Instax Mini 8, with Fujifilm Instax film, and a Instax Groovy Camera Case.
Etude House My Lash Serum
I randomly stumbled upon this lash serum by Etude House while browsing Amazon recently and was immediately drawn in by its cute packaging and $6 price tag. As someone with straight, thin lashes, I didn't expect dramatic results from a $6 product, but I still thought it would be fun to try, especially because I've never used a lash serum before. After about a month of using this, I have been pleasantly surprised, as my lashes are noticeably longer and thicker. Definitely check this out if you're in the market for a cheap lash serum!
I was first introduced to Jenny Zhang's work several months ago when a friend sent me her essay "How It Feels," and I immediately fell in love with her writing. I recently read her most recent book Sour Heart, a collection of seven short stories that depict the Chinese-American experience through the voices of various young Chinese-American girls living in New York. The stories in Sour Heart tackle a number of themes, such as poverty, strained relationships within families, and the struggle for independence. Zhang's writing style is certainly unique, from her frequent usage of run-on sentences to her very explicit descriptions, some of which are definitely uncomfortable to read. However, Zhang's uncensored writing allows her describe the most joyful of joys and most painful of pains; even if some people love her writing and some people hate it, they are guaranteed to at least feel something. Perhaps my experience with Sour Heart was improved by how I found the content to be incredibly relatable; many of her characters were almost exact copies of people in my life. The dynamic within Chinese-American families is difficult to describe to those who have not experienced it, and because there are not a lot of Chinese-American writers with a platform prominent enough to allow them to reach a broad audience, it feels special to find a work that articulates it so well. Sour Heart proves to be a heartfelt depiction of life as a young Chinese-American girl, though it is too complex to be boiled down into a few adjectives. The only way to truly understand Zhang's ideas is to read her masterpiece of a short story collection.
I recently discovered Pierre A. M'Pele aka @pam_boy through my Instagram explore page and quickly became a fan of his sassy Instagram stories and critical yet thoughtful posts. He backs up his opinions with thorough reasoning rather than just emotions based on first impressions, making him one of my favorite fashion commentators to read, especially during fashion month. Anyone looking for a fashion journalist/commentator to follow should definitely check out his account!
Farfetch and Matchesfashion
This month, I have been obsessed with the editorial page on shopping websites. For someone who usually pulls up a food blog in the middle of a lecture, these pages offer a nice change of scenery. Sad as it may be to wave goodbye to the summer, fall/winter provides ample opportunities to try out new outfits and styling possibilities. Need inspirations? Calling out MATCHESFASHION for the imaginative shoots, Farfetch for curated brand profiles, and NET-A-PORTER for comprehensive fashion coverage. Those websites are treasure troves and definitely worth a deep dive!
Ever wondered why Tilda Swinton looks stunning on the red carpet? "This Week's Best Dressed" tells you exactly Who What Wear, and no more. (She's wearing Margiela? No wonder). If you have two minutes to spare waiting in line, read this Beauty Memo on the go. I love how short and straight-to-the-point all the posts are.
Next to fashion is art. For explorers and adventurers, SSENSE and LaGarçonne are a great starting point––the middle ground where the boundaries are blurred and many interesting things happen.