Five Fierce Menswear Fits to Rock at Atelier MODA
The MODA Show is always a frenzy of eccentric and glamorous outfits, and this year will be no different. It's the perfect opportunity for you to try on a new persona for the night and to wow the crowd with your sense of style. It's a daunting prospect to think about the perfect outfit, but if you're unsure about what to wear, I've got you covered: here are five looks to try out for the 2019 MODA Show.
For a clean, classic look, focus on more sophisticated cuts and tailoring. You really can't go wrong with a good suit and tie, throw on a pair of dress shoes, a watch and a great long coat to complete your flawless fit for your fabulous night. Shades of black, grey, white and navy suggest a more classic vibe, while bright or pastel monochrome suits add a dash of playfulness for a more contemporary look. The look is all about taking something super traditional and adding a dash of your own personality. A suit doesn't mean you can skimp on accessories!
Trends for this year's show point us towards a reinterpretation of what it means to be American. If Kanye can rock denim to the Met Gala, surely you can find a way to rock it to the MODA Fashion Show. Pair a shirt coat with a white dress shirt, light-wash denim jeans and white sneakers for a low-key take on the trend. Or trade in the coat for a red, white and black bomber jacket to take the look in a sportier direction. For accessories, a simple watch, sunglasses or even a cross body bag will add practicality and personality to your all-American staples. It's a super easy way to take a daytime outfit into the night.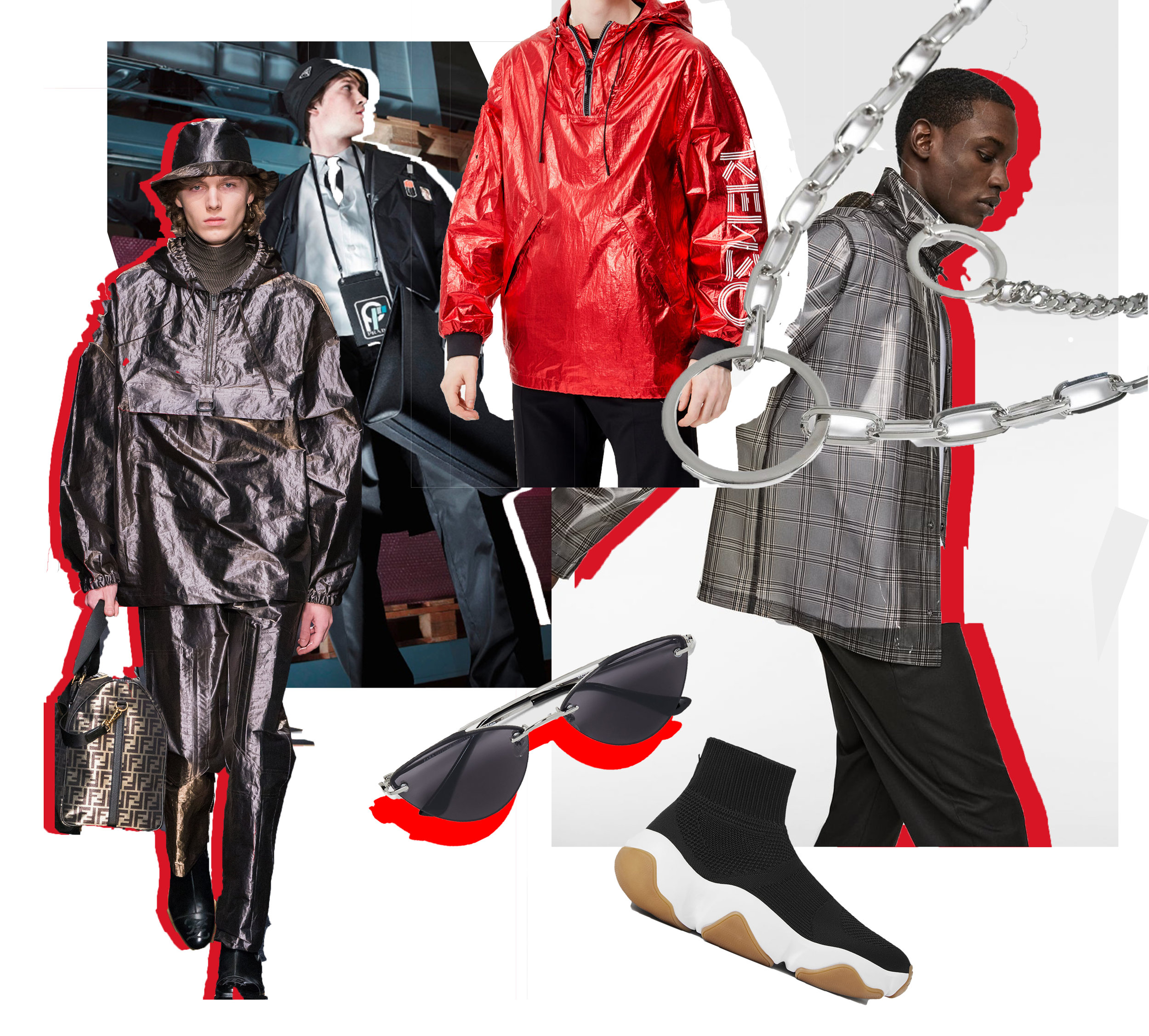 Embrace Futuristic cuts, fabrics and silhouettes for a modern and unique look. We're certain to see a lot of looks coming down the runway that focus on a streetwear vibe, and what better way to wear the trend then to take it into the next century? Pair a glossy PVC coat with metallic accessories and knit basics for a sophisticated take on the trend or go all out with head-to-toe holographic for a bolder look. It's all about elevating a sporty fit with a wide variety of interesting and unexpected textures.
The MODA Show is all about having fun and enjoying fashion for how it makes you feel. For a quirky, eccentric look, turn to designers like Bobby Abbley and BCalla, who make use of bright colors, playful textures and cartoon prints that would make any 90s kid jump for joy. My advice is to keep things comfy–layer a bomber or pastel suit jacket over a cozy sweater or make use of the adorable cartoon trend we've been seeing at stores like Uniqlo and Zara. Throw on a pair of fun neon socks and some light wash denim pieces to take us back to the 90s, and finish off with white slip-on sneakers or a bright pair of Doc Martens. We promise you won't look Clueless, as long as you Bring it On and work your look!
For a bold and intense look, focus your fashion around the revival of Punk. From Celine to Comme des Garçons, punk-inspired looks have taken over men's fashion this season. It's all about balancing leather with bold animal prints and hardware. When it comes to accessories, more is more! Silver chain accessories and artisanal rings soften a more dramatic persona, and studded boots with fetish-inspired detailing updates any look. If you're feeling adventurous, throw in some DIY touches for some added flair and individuality; you might be there to watch, but that doesn't mean you can't rock your own custom couture.
See you at the MODA Show on Friday, February 22nd!
Featured photo via