Brands to Know: Verameat
Launched by model-turned-business owner Vera Balyura, Verameat is a jewelry line based in New York, with stores in East Village and Williamsburg—as well as a single store in Los Angeles. Touted as a celeb-favorite brand, many different celebrities and influencers have been sporting their designs, among them Candice Swanepoel, Miranda July, both Elle and Dakota Fanning, Anna Kendrick, Aubrey Plaza, and last but certainly not least, style icon Chloë Sevigny.
So, what's the brand's appeal? You only need to head over to their website to get a glimpse of Vera's designs. They're absolutely bizarre, and their most classic pieces sound a bit outrageous: Dino Eating Fried Chicken, Hi I'm French, Big Deal Ladder, A Hand, Tiny French Lover. The designs are comical and lighthearted, yet they all exude some elegant appeal—though a bit pricey. Even if you don't end up buying anything, browsing through the collection is a show in itself.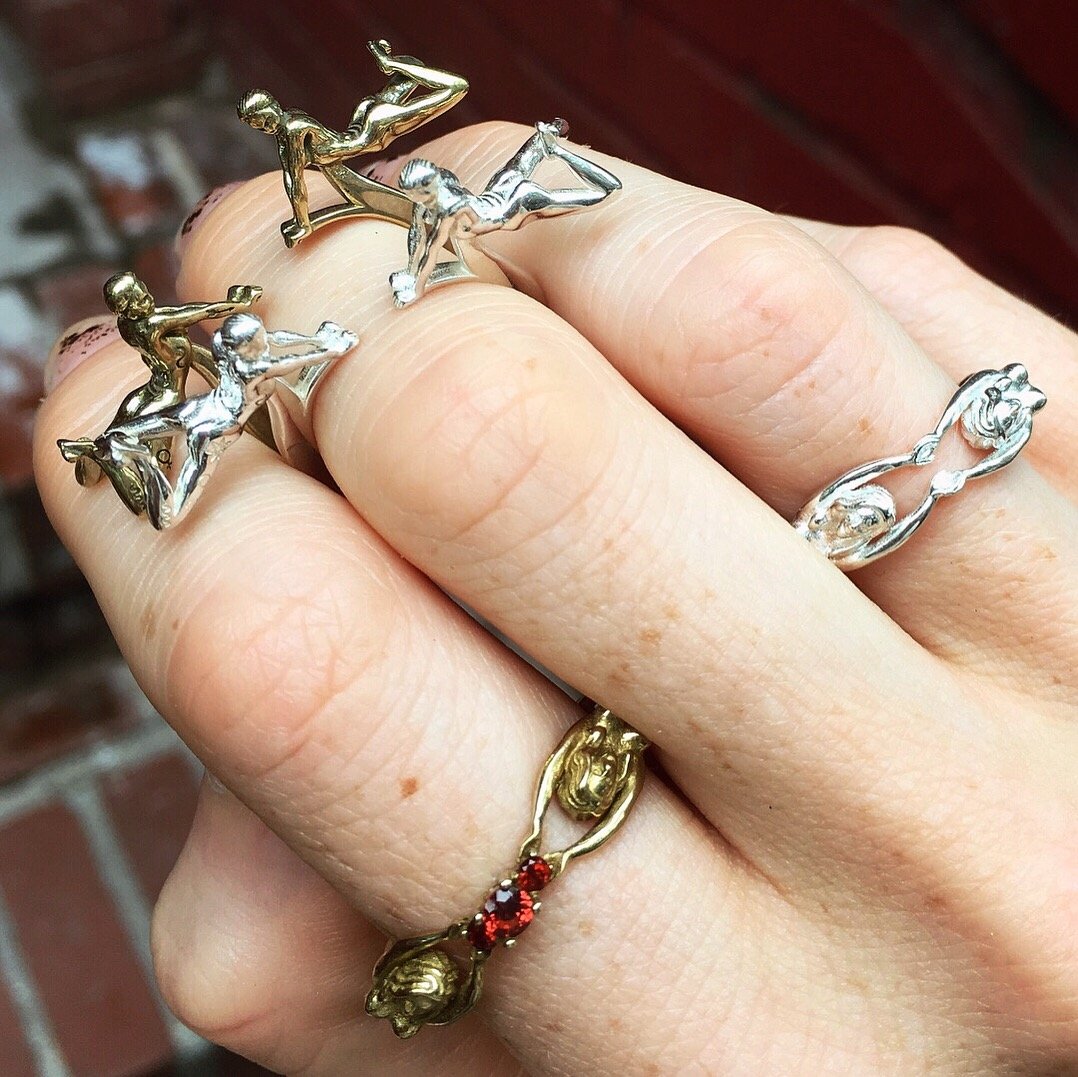 Feature image courtesy of Verameat.