MODA Blog Favorites: February 2019
After the end of a grueling month of p-sets, essays, and juggling who knows how many other responsibilities and obligations, MODA Blog brings you a refreshing list of favorites from our bloggers and photographers to fill you with inspiration and energy for the next month.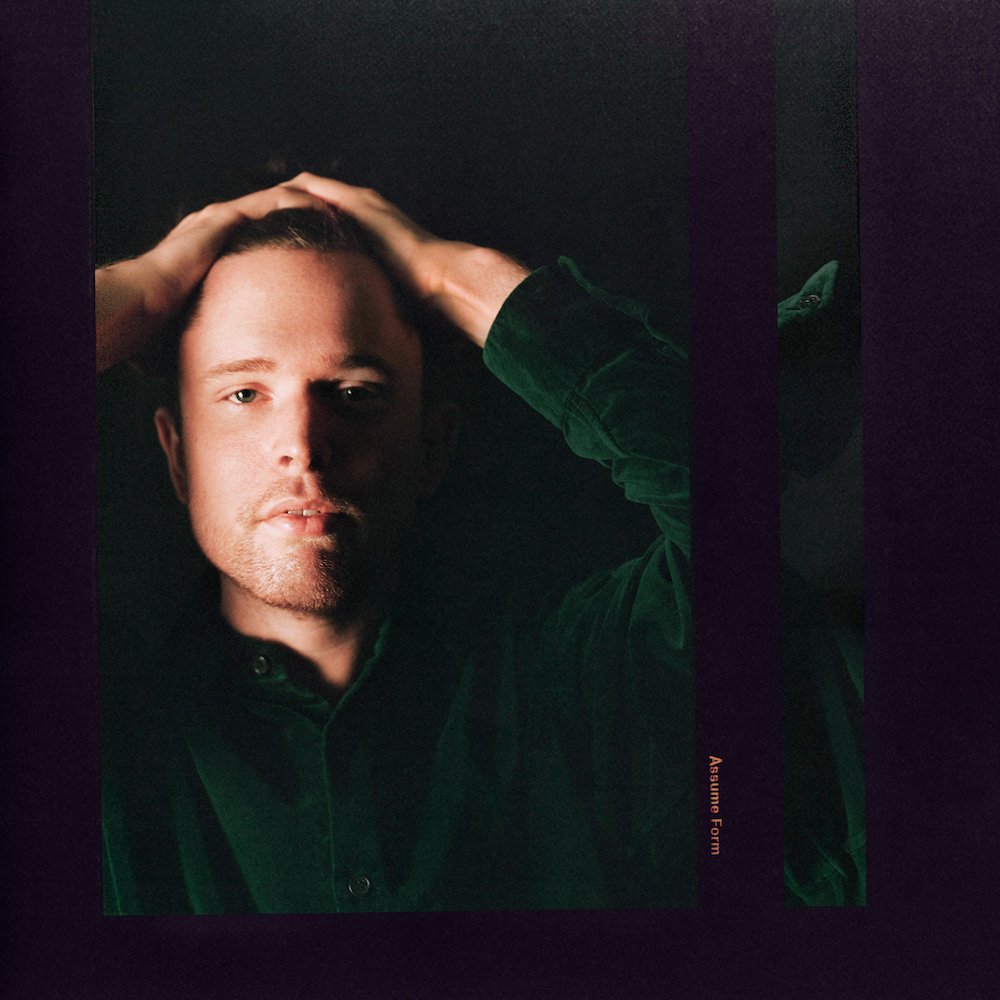 While I'm all for James Blake's (often unexpected) collaborations with some of my favorite artists, I've been waiting for a solo album for what seems like ages now. Lucky for all of us, Assume Form does not disappoint! The album is chock full of Blake's signature eerie and amorphous sound with features from Travis Scott, Moses Sumney, Metro Boomin, ROSALíA and André 3000 (wow). It boasts a full bodied range, from sultry tracks like "Can't Believe the Way We Flow," "I'll Come Too" and "Are You In Love?" to tracks like "Mile High" and "Tell Them" that are perfect for zoning out to. Better yet? He'll be at Riviera Theatre on March 3rd!!!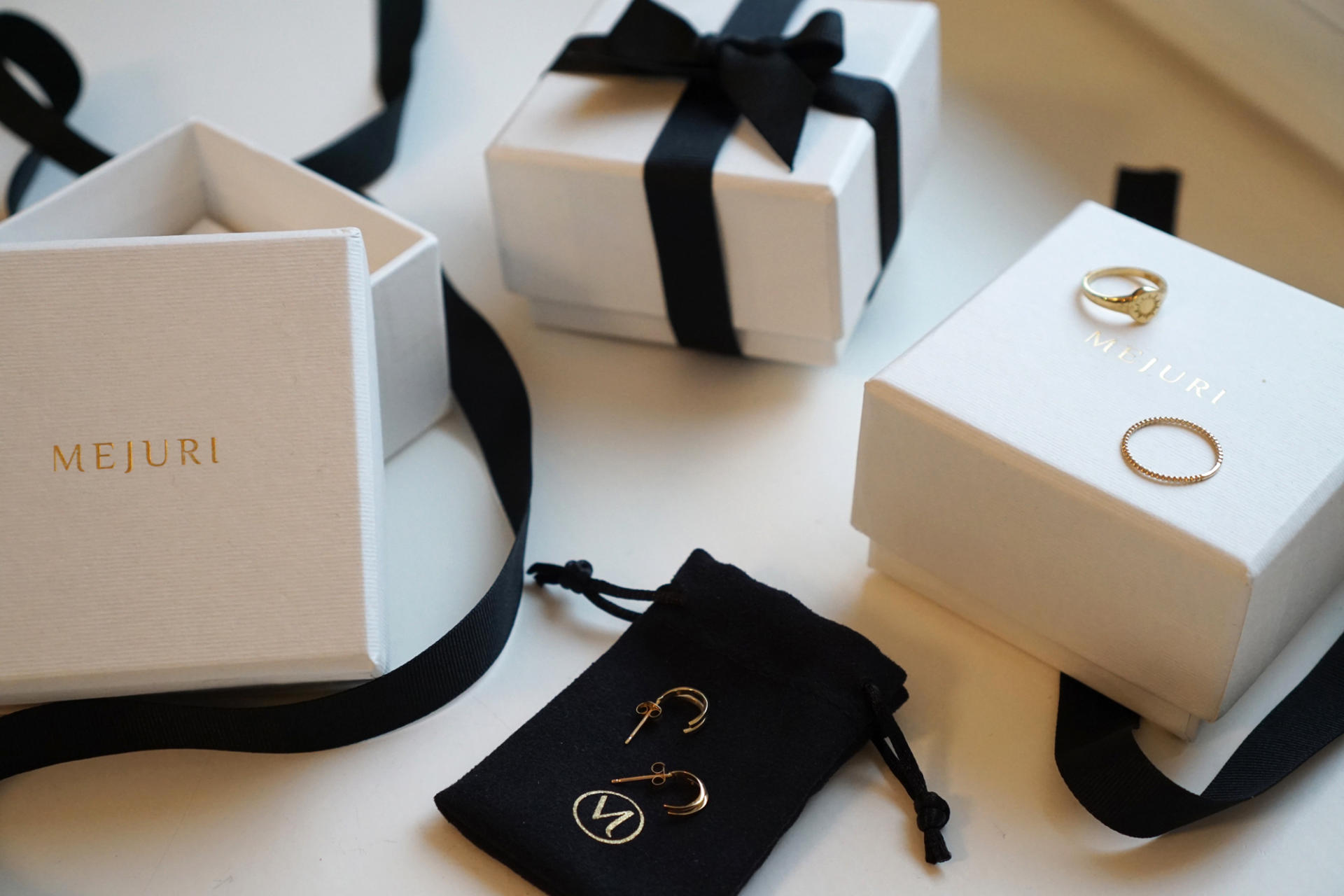 I try really hard not to buy into every sustainably sourced, fairly priced "it-brand" that pops up on Instagram, but I've been holding out on Mejuri for what seems like years. My logic is that $29 for a solid gold hoop for my cartilage piercing is maybe a steal?? Whatever. The $10 flat shipping rate is a definite turnoff but every influencer under the sun has a 10% discount pasted in their bio, so shop smartly ladies and gents! My tiny solo hoop came wayyyy overpackaged in like five different boxes and bags so I'm not a fan of that, but it did have a nice personalized note and the quality of the jewelry really is great. That's my tentative endorsement.
Fear of Falling Asleep, TENDER
Sorry I'm being lazy, but here's another album suggestion! I've been hooked on TENDER's otherworldly jams since I heard "Nadir" (off of Modern Addiction) last year on my Spotify Discover Weekly. Fear of Falling Asleep is a superb followup to their 2017 album Modern Addiction, which I honestly wasn't sure they'd be able to top. The album definitely needs to be listened to in its entirety, but personal favorite tracks include "Tainted," "More or Less," "No Devotion," and "Closer Still." They'll be at Beat Kitchen on March 14th and tickets are only $10. You know what to do.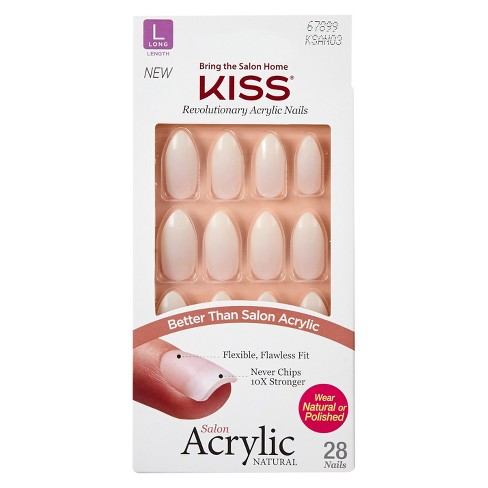 One of the things I am known for amongst my friends is always having my nails done. When weeks with two p-sets and three midterms crash upon us (yes, I know), sometimes all we can do is run to CVS and pick up our saving grace when a trip to the salon just isn't in the cards. These beauties are as good as press ons get- the glue is pretty damn impressive, and these nails can also be painted over. I have gone through three sets and love them for how easy it is to keep my claws on while still spending time at the library.
Tights are a wintertime staple when the thigh high boots and skirt looks are calling yet the weather won't permit it. I love the look (the lower denier, the better), but hate the damn seam. Enter the $6 answer to your prayers: the yoga waist tight with NO SEAM that is as comfortable as the day is long. Gone are the days of tearing your tights off and regretting even putting them on. Be warned: these tights are easy to rip (thank you to the acrylics mentioned above) but well worth the $6 price and Amazon Prime shipping.
I am a whopping five feet tall (and one inch). I feel like a child sometimes. How I counteract that is by making sure every shoe I own has SOME sort of heel, and now the trendy pale pink sneaker is not safe from me.
Maybelline Fit Me Foundation
Okay not so much an exclusive to February, but definitely a more popular product for me this month. If you're new to makeup, I highly recommend this foundation; it's full coverage without being super cakey and it's non comedogenic so the breakouts I'm trying to cover up don't get worse. It's also at a super affordable price point ($8!!!!) so if you're on a college budget, I find that it's a pretty solid foundation to get started with. I have pretty oily skin so I normally buy the matte + poreless formula but I know they also have a dewier formula for dryer skin.
thank u, next, Ariana Grande
Come at me, Joseph. I have been nonstop replaying Ariana Grande's new album, thank u, next, since it came out earlier this month. The track list has a good combo of deeply emotional songs ("needy" and "ghosting") and also really fun songs that I love to jam out to with my friends ("7rings"; "break up with your girlfriend, i'm bored"). My favorite song has to be "NASA"; as a Gemini who constantly shifts between being extroverted and introverted, I find that "NASA" perfectly encompasses my perspective on alone time, plus it's got just the right beat for a party for one. If you're a big fan of Ariana's work, I'm sure you share my obsession for her new album as well.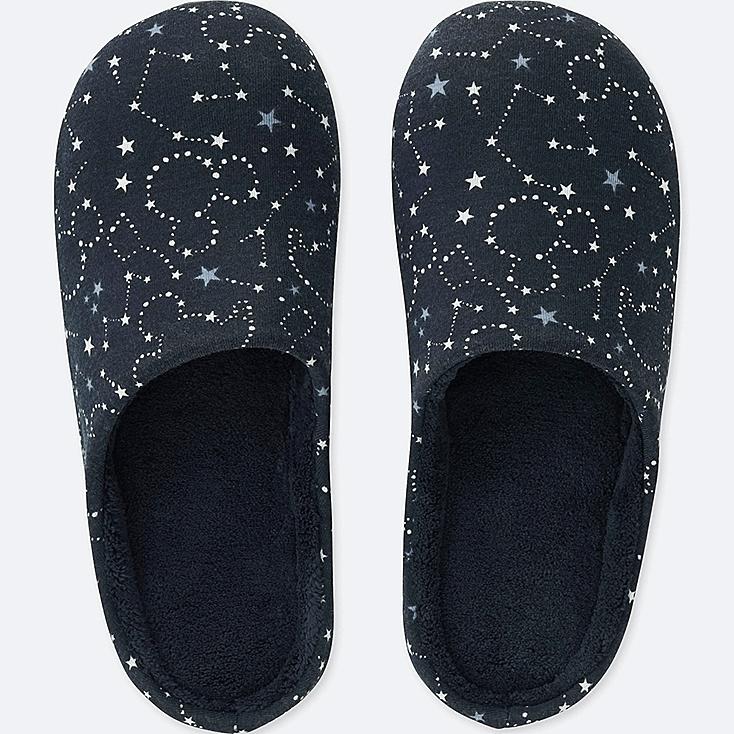 As a young Chinese-Canadian, I was raised in a household that always had a healthy stock of house slippers, but since moving to college, I haven't been able to attain a really solid pair… until now. I went shopping with my roommate earlier in the month, and he pointed out the most adorable slippers I have ever seen. When it comes to anything Disney or stars, I become such a little boy, it's just so darn cute. I bought a pair instantly. They are the comfiest slippers I have ever worn, I have no idea what they're made of but they're super soft and the padding on the sole makes them super cozy. Honestly, after a long day of class, these are the only thing I want to slip my feet into.
"Handmade Heaven," MARINA
MARINA (fka Marina and the Diamonds) is officially back after a three year hiatus and the world is better for it. She has dropped part of her name and gifted us with a gorgeous single: "Handmade Heaven," in anticipation of her fourth album. Regardless of whether you spent all of 2012 and 2015 blasting her previous two albums or had never heard of her until just now, do yourself a favor and check MARINA out.
I agree with Olivia in that I try not to get too excited by the trendy, minimalist brands that make direct withdraws from my wallet on social media, but this brand is legitimately cool. Delivered-to-your-door potted plants might seem like an odd purchase, but they have a great selection of plants of all different sizes, and the most aesthetically pleasing pots. Brighten up your home with a new, chlorophyll-based roommate this winter.
Functional pants have always existed, but brands have started picking up on how consumers want clothes that work with them and make a stylish statement. Windbreaker pants, nylon and elastic-waistbands don't just have to be for your hiking trip.
The bigger the hoop, the better. This trend has spread like wildfire, making it one of the most versatile accessories. Need something to make simple dress feel more sophisticated or throw together a street style, edgier vibe? Hoops. Are. The. Answer.
OK listen, I KNOW what you're about to say. But hear me out, cargo pants have been reinvented and are making a comeback. We have reclaimed cargo pants and made it acceptable for people other than dads and tourists to wear them. They're comfortable, pretty easy to style, and seem like you tried harder than you did to look good.
I would kind of like to take credit for starting the metal straw trend (if it's even a trend…) because I see celebrities preaching about their new metal straws but I've been out here using mine since last May. Jeffree Star even made his own line of metal straws, so I would like to be given my credit where credit is due. But I guess the real point is, metal straws not only help the environment but are absolutely a vibe. I cannot tell you how many people have asked me where I got mine, so highly recommend ordering some.
I do not think I could rave about Epona Valley hair accessories enough. I have their Alexandria Hair Pin in gold, but if I could, I would own every thing on their website. Wearing one of their pieces instantly turns you into a Greek goddess/fairy/sprite/ elf/nymph/Mother Earth… the ethereal options are endless. This brand makes pieces for the fantasy world you want to live in every day. They don't come at fantasy prices, however. A single bobby pin can cost $54, but I highly recommend saving up for their quality pieces that will give you goddess vibes for a lifetime.
How did I not know that this was a thing until stocking up for the polar vortex?!?!? As one of those terrible people who hates maple syrup I was skeptical of this little jar of maple butter at first, but holy crap, this stuff is amazing. Put it on pancakes, crackers, or just on a spoon and then in your mouth. Please go to Whole Foods right now and purchase your new guilty pleasure.
Kiehls Turmeric and Cranberry Seed Mask
This is the only face mask I own and will ever choose to buy again. I've tried your charcoal, sheet, and bubble masks, but this is the only one I've found that really does what it says it will. After leaving a thick layer of the magical goop on your face for twenty minutes or so, your skin will be visibly more radiant and dewy and feel energized and refreshed.
My wardrobe is quite boring sometimes, and when I really wanna take the edge off my all black outfits and not look like a combat-chick, I love breaking it up with a statement belt. It is my favorite form of jewelry and always looks good.
Elemis Superfood Facial Oil
In the winter my normal moisturizer just doesn't cut it. I need something that will not immediately disappear when I walk outside. This facial oil is not only light-weight but smells oh-so-amazing. I truly feel like a hippie goddess.
My joggers are my favorite wardrobe element. My joggers immediately give me an angsty confidence that supply my ten-hours-of-class days. Paired with a baggy turtleneck, a tight tank top, or a professional blouse and blazer, my joggers can fit any occasion. Best of all, they are comfy and fit over my thermals!