MODA Blog Favorites: May 2019
After the end of a grueling month of p-sets, essays, and juggling who knows how many other responsibilities and obligations, MODA Blog brings you a refreshing list of favorites from our bloggers and photographers to fill you with inspiration and energy for the next month.
I'm sure you've noticed at this point that Uniqlo gets brought up in every one of my monthly faves; but I can't help myself. Their new collab with Capcom's Street fighter has me shook; not only is it adorable, but the marketing for this line blows me away. I really enjoy how Uniqlo is always trying to offer their consumers an experience that touches something deeply nostalgic and I think their street fighter collab embodies that completely.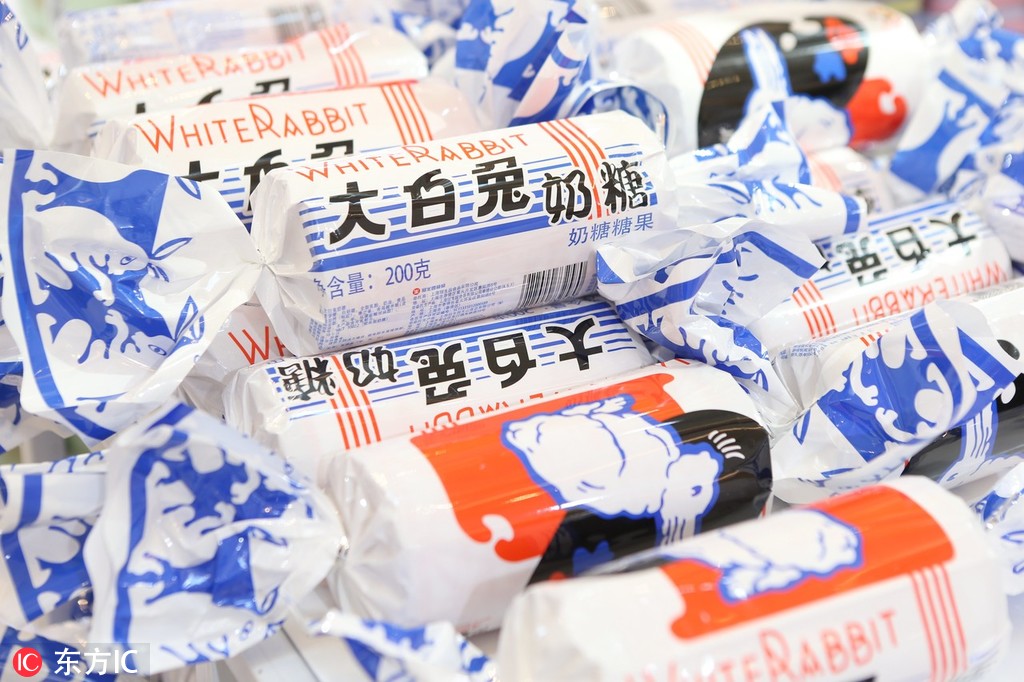 White Rabbit (白兔) Candies
I'm a big candy fan, and I think among my ranks, White rabbit candies sit somewhere in the top. I wouldn't describe their flavour as anything too concrete, but the texture is kind of like milky-saltwater taffy, which might not sound that good, but I get hooked on them. I originally discovered them in a Chinese Supermarket when I was quite young, and they are the only candy that I've managed to find in every city I've visited around the world. These Chinese candies are quite special to a child of the year of the rabbit like me, and I find that they're a (mostly) guilt-free treat in my pursuits for a summer bod.
Now that I'm convinced we won't get any more snow (but no guarantees, I suppose) I've been getting more and more invested in buying flowers for my apartment. I found this really cute flower shop on 55th and Cornell that has an excellent rotating selection of locally grown flora. If you have any friends who are leaving you for the summer or for for graduate prospects, I highly recommend supporting this adorable flower shop and your buds with a bouquet of beautiful flowers.
In case you didn't know, let me be the first to tell you that neon is in right now. How long with this last? I'm not really sure, but for now it's definitely something worth trying out. A neon piece makes it look like you put in a lot more effort than you did and the summer is a perfect time to wear something thats a little more out there than just your average neutrals.
Full disclosure I've had a bkr glass water bottle for a while now– my little brother actually got me one as a gift and it's one of my favorite things ever. First and foremost, if your'e still drinking out of disposable plastic water bottles, where have you been? Second, there's something about drinking out of glass that just feels healthier that makes the investment worth it. Plus, it doesn't hurt that the design is super sleek and makes you look pretty chic.
Katherine Maschka Hitchcock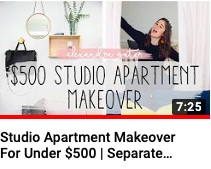 I recently dove headfirst into the black hole that is Youtube. Specifically aspirational home renovation videos and more specifically Alexandra Gater's adorable and satisfying makeovers of Toronto condos and apartments. Alexandra loves pompoms and pronounces "house" all cute and Canadian.
I never thought that I would hear myself say this, but getting up earlier is awesome. I am a major night owl and since starting college have refused to get up before 9:30 unless I had a flight to catch. But setting my alarm even for 8:30 makes my morning so much more pleasant. I have time to drink tea, finish my Italian homework, fix my face, pick out an outfit , and (gasp) have breakfast, all before leisurely walking to class at 10. This may seem obvious to some of you, but just getting up earlier was a major revelation to me.
On the first Saturday of May I made my first pilgrimage to a Village Discount Outlet. Besides getting 4 shirts, 2 pairs of shorts, and a shot glass for under $20; I also got the most precious teacup in the world. It makes drinking grapefruit juice or tea feel like an occasion. Seriously. Look at it. It has FEET. It is PURPLE. It was TWO DOLLARS. WHAT?!?!?!?!
Aesop Mandarin Facial Hydrating Cream
I bought this a while ago because it smelled fantastic and it turns out it makes my skin look fantastic as well. It has a very light and fresh texture - doesn't leave any oily sheen and is easily absorbed. 10/10 recommend for dry to combination skin. Moisten up for Chicago's dry weather.
The Color Spectrum: The Complete Collection by The Dear Hunter
A friend recommended one song on this album and I couldn't help but listen to more, and I think I've found one of my favorite albums of all time. No band has made me want to cry, smile, dance, and a million other things in one single album, but The Dear Hunter did it with this one. There's so much genuine emotion for any listener to connect to and I can't recommend it enough. Personal favorites include Crow And Cackle and The Collapse Of The Great Tide Cliffs.
It's just magical. I never really do my own nails and this kind of top coat averts any catastrophes. It has a very interesting texture and makes my nails velvety. It generally works better with neutral or bright colors (I think), but it depends on the look you're going for: you can play around with it a lot!
Justin
In honor of the opening of a new Trader Joe's being announced earlier this month, here are some of my favorites from the grocery chain.
I don't know if it's authentic, but it's really good. Hands down the best item in the frozen section.
Gone Bananas! Chocolate Covered Banana Slices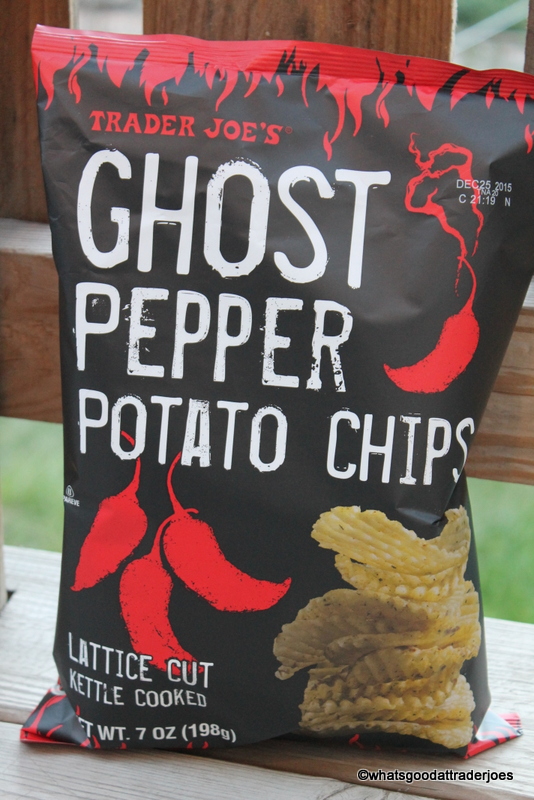 Ghost Pepper Potato Chips
Kettle Cooked nicely cut chips with a little kick and a lot of flavor. Not dip necessary.