Is the Moschino x Sims Collab a Game Changer?
I have been saying it and I will continue to say it; video games are presenting some of today's best and most innovative fashion looks.
I acknowledge that is a bold statement. The rise of collaboration collections like the new Sims X Moschino capsule, however, are a testament to how even luxury fashion labels are beginning to understand the importance of games as both inspiration AND a powerful marketing tool.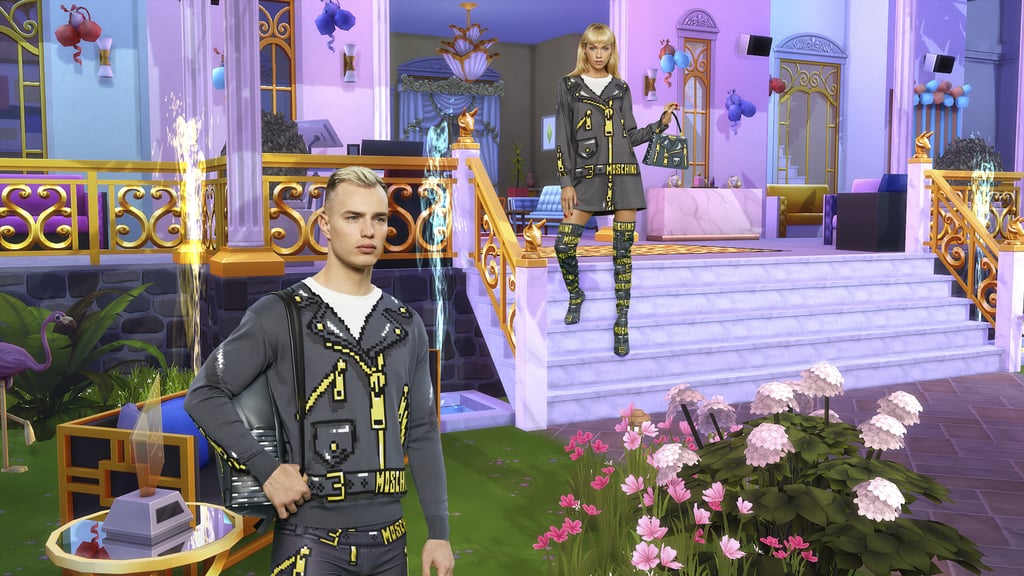 I am personally a fan of this collection, even if it is pretty… two dimensional (it might take a second). The 16-bit stylized looks are cute and callback back to an 90s era of gaming that has nothing to do with the sims. Regardless, I like the looks and love the ad campaign that went with it.
Panning out more broadly, below are some video-game fits I love from the last year.
Joker (Persona) is serving an all-black assassin fantasy with the leather pants tucked-into leather boots and shiny torso-plate
Inkling (Splatoon) is Incredibly on-trend with the stripped biker shorts and chunky 90s sneakers
Zero-Suit Samus (Metroid) in that gorgeous blue catsuit and THOSE jet-heels; the intersection of fashion and combat. No words
Long story-short video games are where you should be looking for fashion inspiration. Literally plug in ANY Final Fantasy game and there are like 10 gasp-worthy looks right there. You're welcome.
Cover photo via