How to Pack for a Summer Trip
The first step to a successful packing spree is to make a good list. Write down everything you think you want to bring with you. Don't edit yourself yet and be very thorough. How many pairs of socks do you need? How many hairties? Be sure to include essentials too; like your wallet, phone, and keys, to ensure you won't forget them in your exhausted stumble out the door the morning of your trip. Here is a packing list I made for a hypothetical week-long trip to Palm Springs.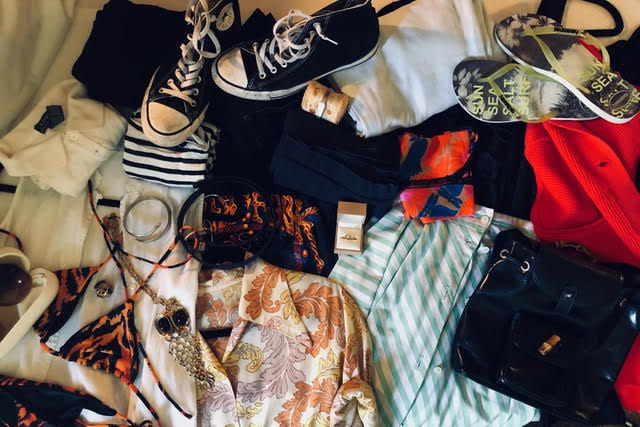 Next, lay out your planned wardrobe on your bed. This helps you visualize your color palette and ensures your outfits will have a cohesive aesthetic. This is what my wardrobe looked like pre-edit.
The major thing people have trouble with when packing is bringing too many clothes. For starters, don't bring anything that isn't truly comfortable. You can't enjoy your vacation in jeans you can't sit down in. To help cut down further, count how many other pieces each item of clothing goes with. The items with the least amount of matches can be eliminated. Think about versatility too. For a week-long vacation you probably only need 3-4 bottoms that go with almost every top you're bringing. This is what I was left with after I edited.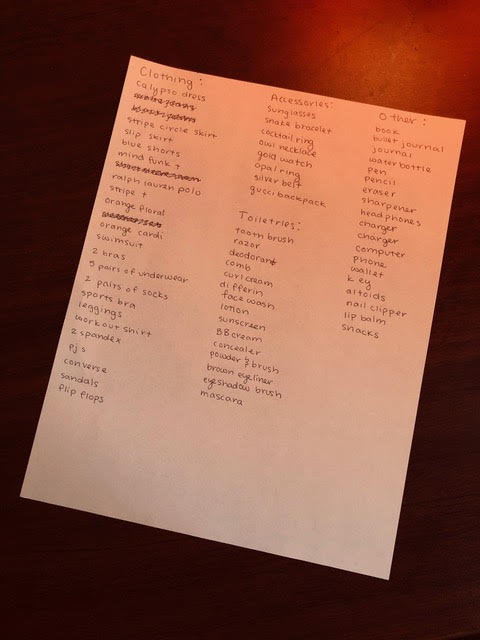 I got rid of 4 items from my original list. I realized that my white jeans and linen top don't have versatile enough cuts to wear with the other items on my list. I also reconsidered a pair of black jeans and a loose-knit two-piece set because Palm Springs is hot af. This is what my new list looks like.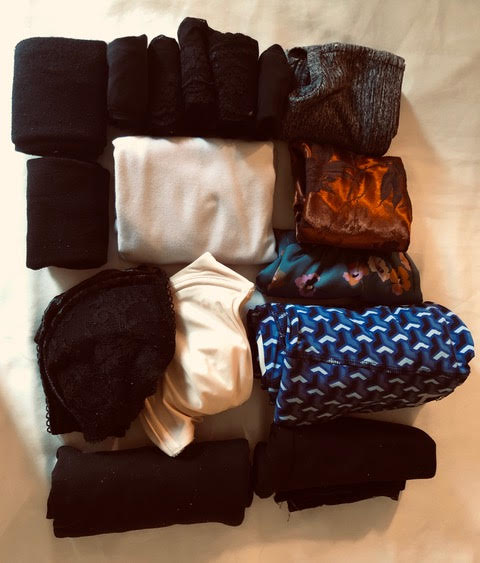 These are the not strictly 'fashion' necessities of the wardrobe. Spandex, leggings, bras, etc. Fold these and the rest of your clothes KonMari style or in an army roll to save space and make living out of your bag easier. Plus your stuff is already folded if you decide to unpack at your destination.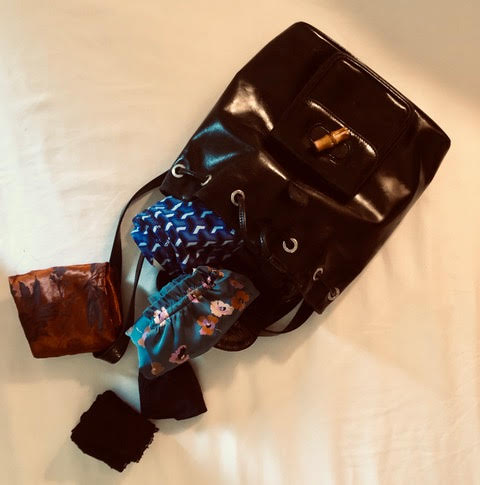 If you want to take a bulky extra purse or pair of shoes, utilize the vacant space to contain your small items of clothing in your suitcase such as underwear and bathing suits.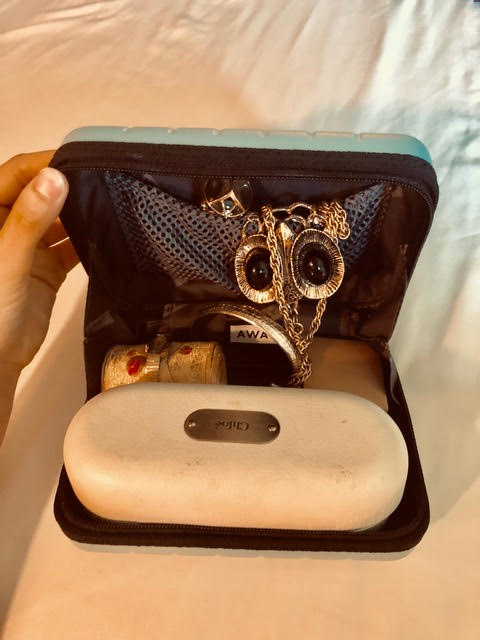 Take care of your jewelry and other breakable items by packing them in a hard case or one with plenty of padding.
Use a cloth tote bag or drawstring to put your shoes in. The shoes won't get dirty and neither will your clothes.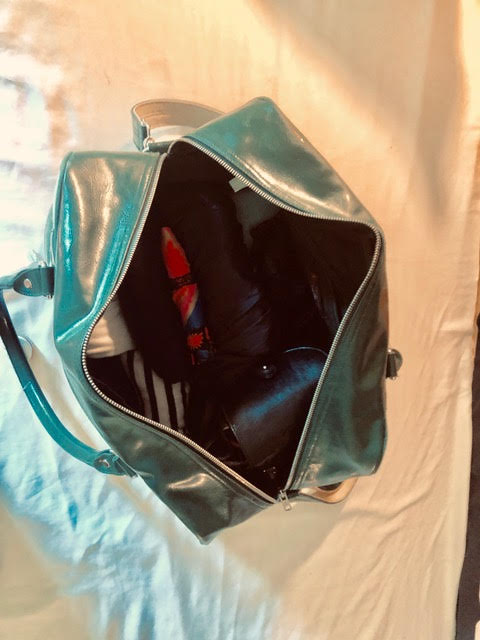 This is what my small duffel looks like with all my clothes, shoes, and jewelry in it. Have fun playing tetris with your items to find their perfect comfy fit.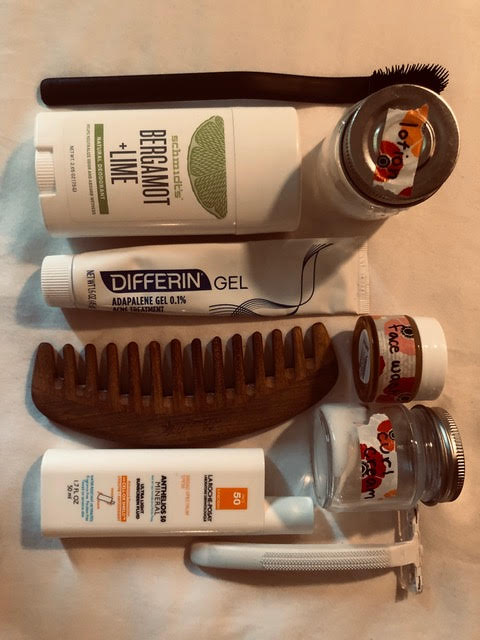 If you're going to a hotel, they will have shampoo, body wash, and conditioner. Don't bring these things. A lot of hotels even have toothpaste and razors too, you just have to ask the front desk. I use small glass jars to contain some of my essentials like face wash and lotion.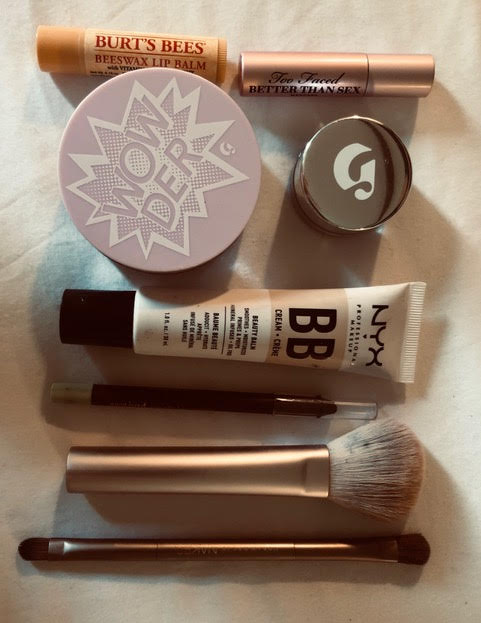 How much makeup do you need for this trip? If you have an event maybe bring a lipstick and a small eye palette, but otherwise stick to the basics. Foundation and chapstick is probably all you need.
This is what my toiletries look like all packed up. I use a silicone baggie to hold my liquids.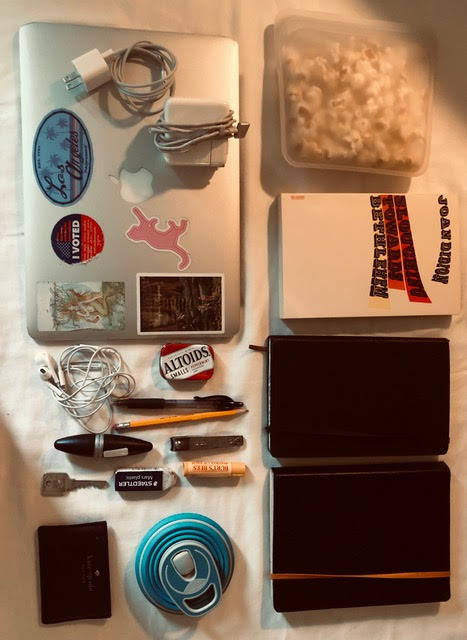 Lay out the rest of your packing list and double check that you have everything. Pack a snack or two and bring a water bottle to save money and the environment!
Pack small items in little bags to make them easier to access and harder to lose in your luggage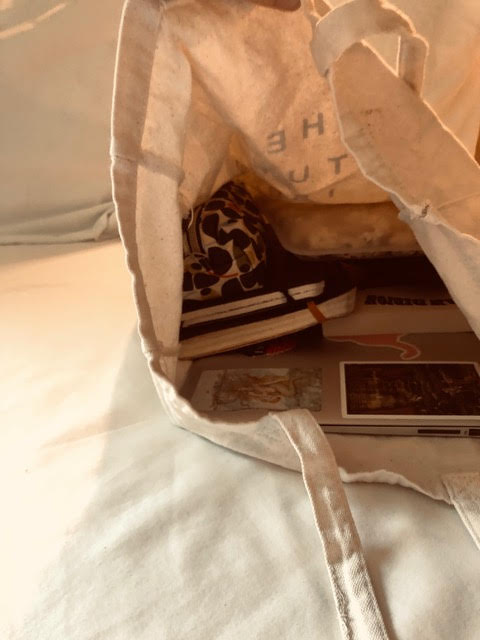 This is what my small carry-on looks like with my snack, book, journals, computer, and essentials bag all packed up.
My favorite packing trick is to wear the bulkiest items you want to bring on the airplane. For me this means my orange cardigan and converse. I also decided to wear the button down because I didn't want to crease it in my large bag. Lay this outfit out before going to bed so you can mindlessly dress yourself in the morning.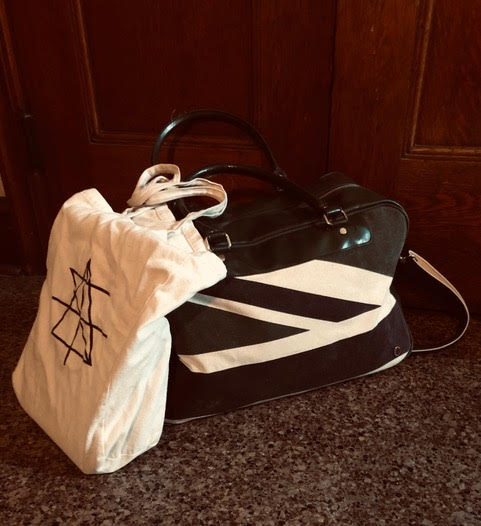 Here are my two bags for a hypothetical week-long trip to Palm Springs, and my final crossed out packing list.
Happy Packing Everyone and have a wonderful Summer!
All images via Katherine Maschka Hitchock.
Featured Image via