Where & Wear: Little Goat Diner
Notorious for its plethora of good restaurants, the West Loop neighborhood of Chicago is a gold-mine for every bruncher's Sunday morning. Sister to the infamous Girl and the Goat, Little Goat Dinner has an impeccable menu (cheaper and less formal than its big sister too) and aesthetically pleasing decor to boot! The diner makes the perfect, tasty weekend oasis filled with quirky-named waffles, eggs and more. They also have an adorable gum-ball dispenser in the front for all goat-themed pin needs.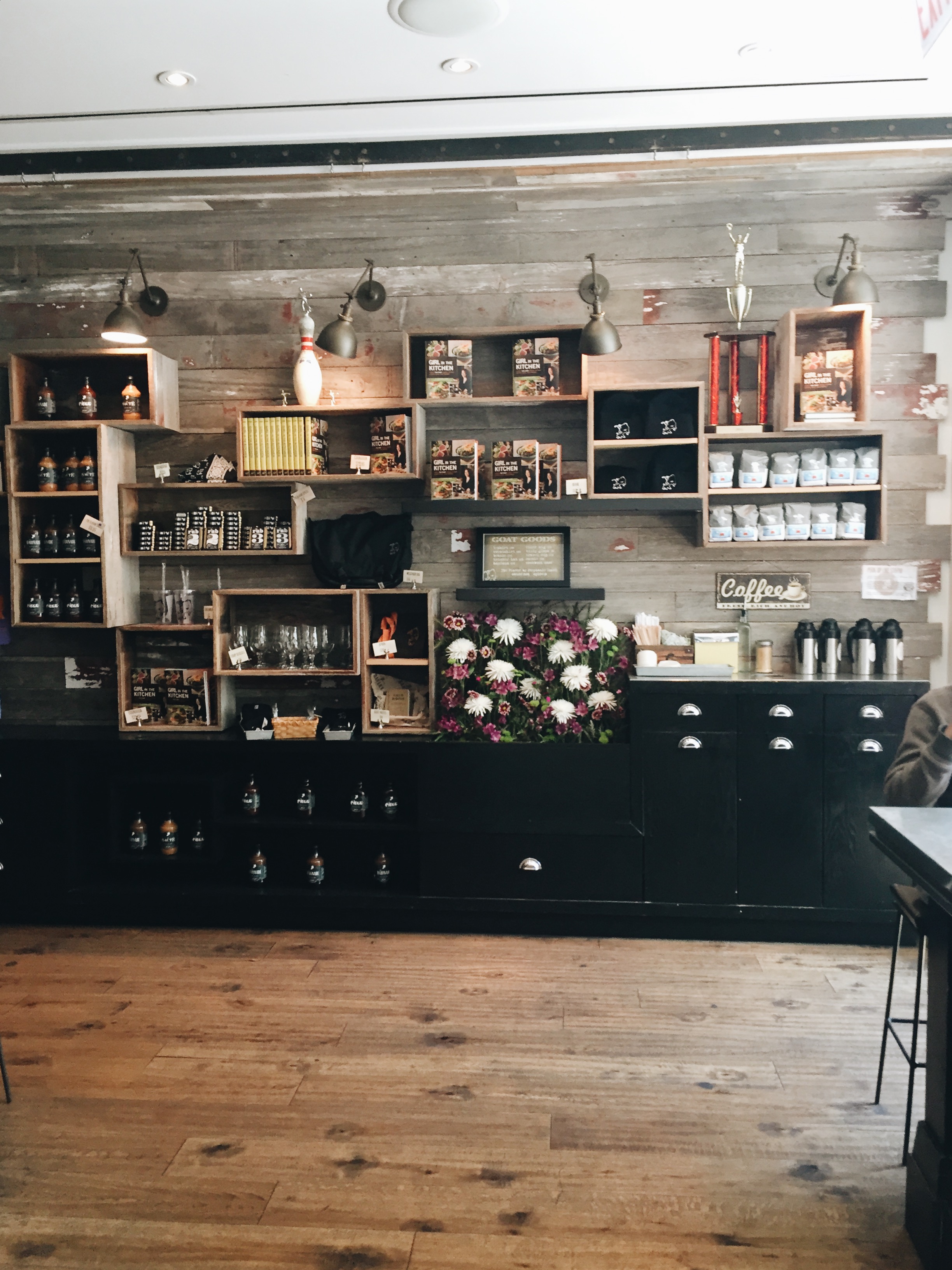 Best Options on the Menu
Little Goat has an extensive menu, full of cute quirky puns and references for their dishes. The food here is so delicious that you can basically can't go wrong with anything on the menu. That being said, I am particularly partial to the Parathas Burrito - a heavenly combination of soft and chewy Indian style flatbread, sunny side up eggs, melty cheddar cheese, and avocado bean salad with a little kick of spice from their chili pepper sauce (so good that my mouth has begun to water in the Stacks as I write this description). If you are not yet convinced to book it to West Loop ASAP, the Shrimp and Cheesy Grits is also a respectable option for those with a Sunday morning seafood craving. Also, worth checking out are their Kimchee & Bacon & Eggs & Pancakes Asian Style Breakfast Tasty Thing and This Little Piggy Went to China (plates of various combinations of tasty breakfast classics (and yes, those are the real names!).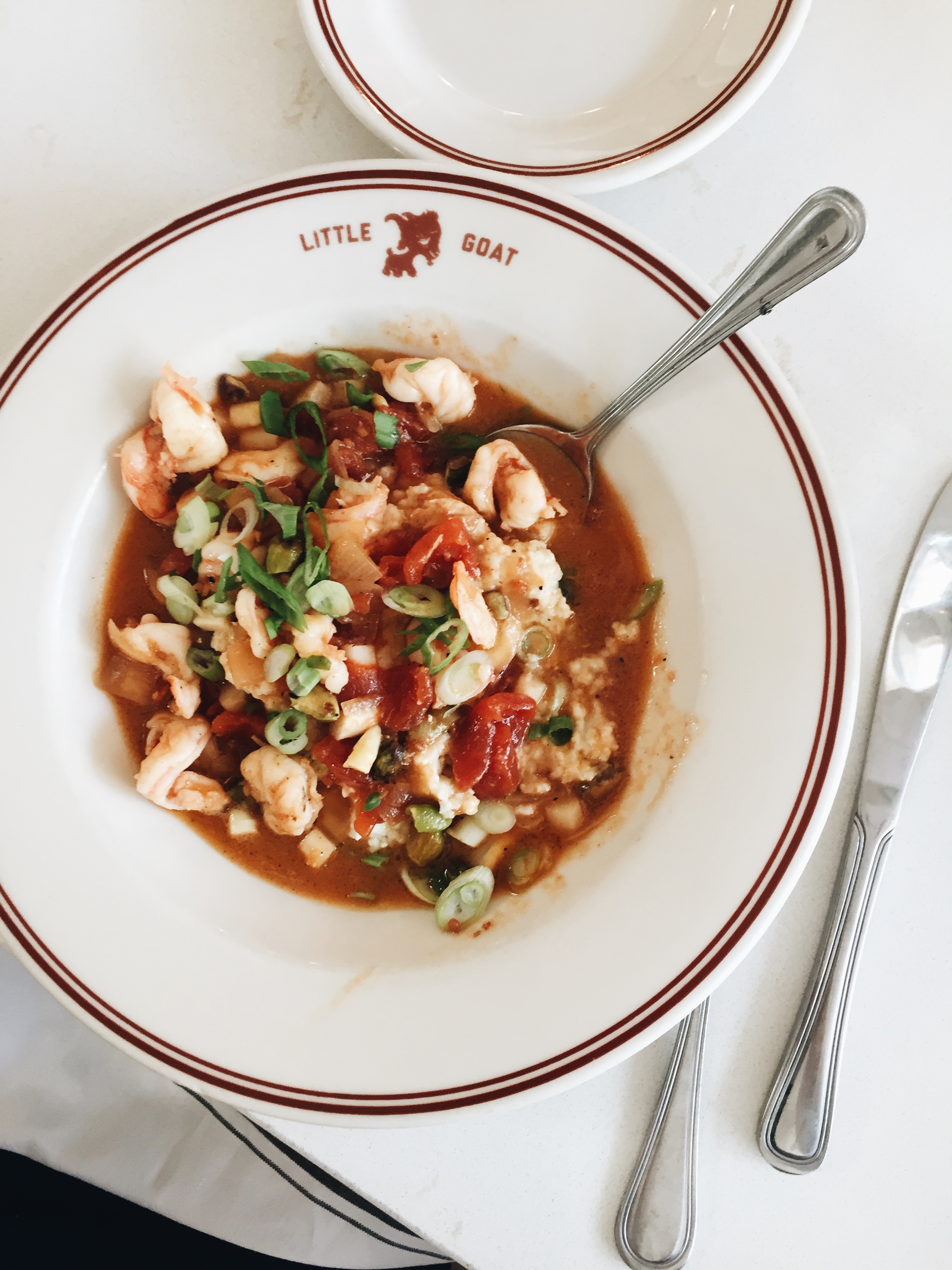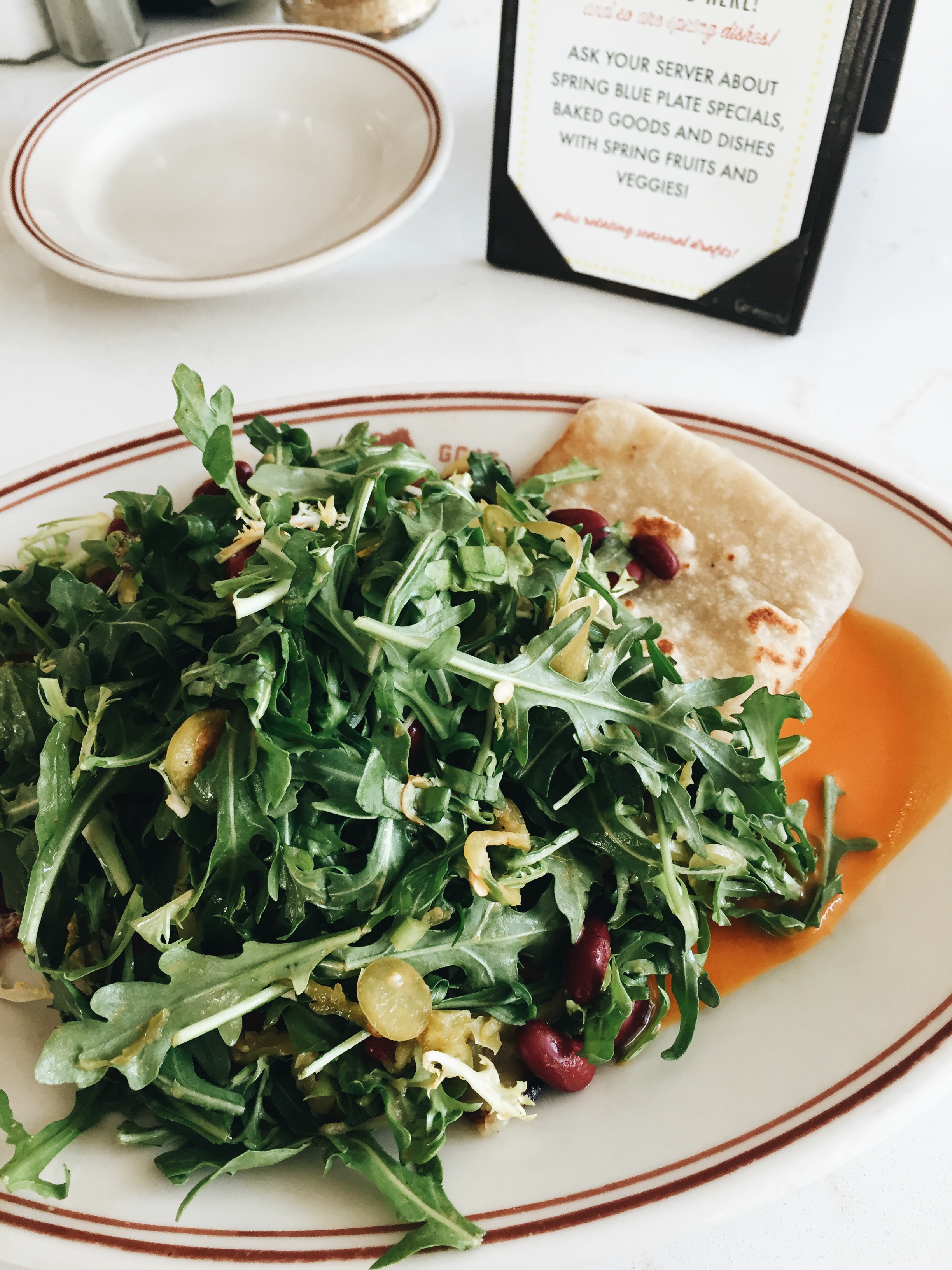 What to Wear
The atmosphere here is pretty low-key so pretty much anything goes. I always tend to dress a bit up when I brunch, because why not celebrate my one last day of freedom before the forced pants and long sleeves of Monday afternoon Chemistry Lab. My brunch ensemble typically involves one of my many vests (admittedly a very specific clothing article to have at least 12 variations of - oops!) and some neutral basics underneath like this white top and black bottom pairing.
Photography by Kathryn Hicks.
Feature image via
What are your favorite brunch spots? Let us know in the comments below!