Currently Loving: Accessorizing the Neck
Whether you're channeling your inner Serena Van Der Woodsen, circa 2007 when first spotted in Grand Central, or taking inspiration from the flight attendant with far too much red lipstick from your flight back from Winter Break, this season's accessorizing has all the focus on the lovely neck. From skinny silk scarves to chunky knits, check out these Top 4 Ways to Accessorize that Neck!
1. Neckerchiefs
How to Wear: To avoid looking completely like you're about to offer someone complimentary peanuts or pretzels, pair a neckerchief with a fab jacket or wide neckline. Pattern mixing by pairing with stripes also gives the coveted chic-Parisian vibe.
Where to Find: I have found that the best place to find silk neckerchiefs like these is vintage, especially in the men's section (think: fabulous tweed-jacket-wearing grandpa with a collection of silk pocket squares). For vintage, I scored a beautiful silk pocket square from the local Richard's Fabulous Finds in Humboldt Park. Check out other options: here, here, here, and here.
Images Sourced: here and here.
2. The Skinny Scarf
How to Wear: Mimic Alexa Chung and sport a skinny scarf as a pseudo silken choker necklace by tying it around your neck and tucking the excess under your jacket. As the second blogger does, skinny scarves also look great as the featured accessory of an outfit, looped around the neck and tied again in front of the chest. The Skinny Scarf is also not restricted to black and plain, experiment with lighter hues as the third blogger does or even venture into the world of pattern. Any way you wear it, this accessory adds an aura of sophistication and coolness to an outfit.
Where to Find: These scarves can be found almost anywhere these days. Channel your boho vibes with these from Free People (here, here, here, and here) or celebrate your inner posh and sophisticated chick with the simple black (here and here).
Images Sourced: here, here, and here.
3. Chunky Knit Scarves
How to Wear: Unlike the past accessories, these babies mix the best of function and fashion, keeping your neck warm against the windy chills of a Chicago winter. Both the long and infinity versions style beautifully with your favorite wool coat and boats. Leave your hair down and tucked in or tie it up in a bun - both give a chic and effortless vibe!
Where to Find: With the winter season fully upon us, chunky scarves are abundant in almost every store. Check out some options: here, here, here, here, and here. If you're feeling extra crafty and have some free time between O-Chem P-Sets and reading Descartes, these can also be a super quick knit with some bulky yarn and thick needles (check out a pattern: here).
Images Sourced: here and here.
4. Turtlenecks & Necklaces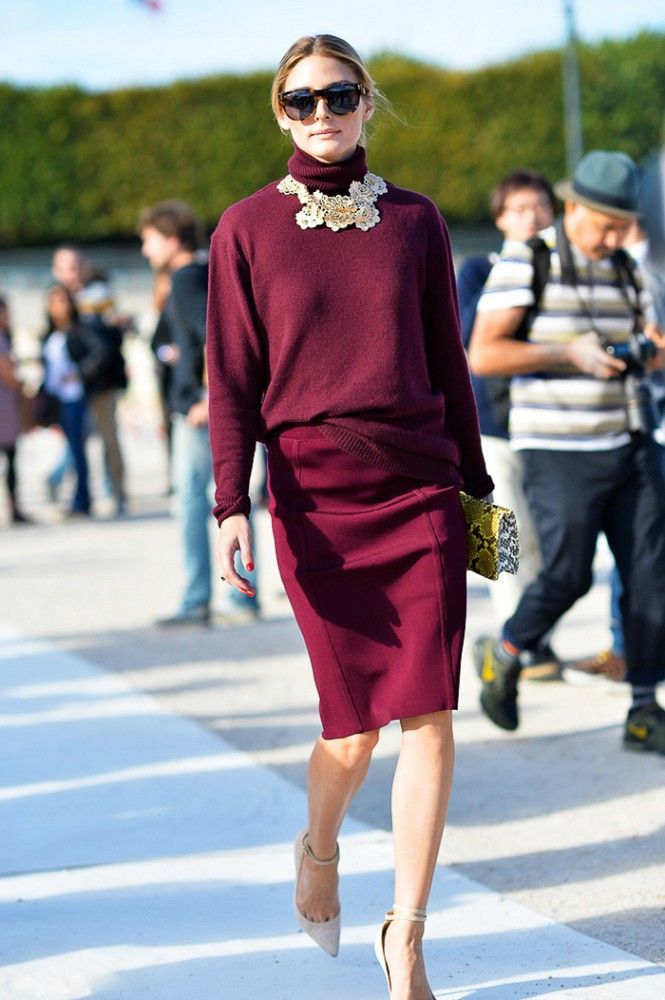 How to Wear: For me, nothing sets the stage for a statement necklace more than a slim fitting turtleneck. In addition to covering up any of last Saturday night's regrets, turtlenecks are a closet essential and do an excellent job of highlighting the neck without showing it off directly. Coupled with a statement necklace, whether long and tiered or short and sparkly, your neck is sure to gleam!
Where to Find: Turtlenecks can be found basically anywhere, although my personal favorite places for basic ones are Uniqlo and Zara (check out options: here, here, and here). As for necklaces, many of my personal favorites hail from my mom's vintage collections, so I definitely recommend checking out your local thrift stores for any quirky and interesting finds. As for more accessible options, H&M and Topshop do lovely statement necklaces (check out options: here, here, here, and here).
Images Sourced: here, here, and here.
Featured Image Sourced: here.