Lovely in Leather
Winter is undoubtedly the season to break out your best leather (and animal-friendly faux leather) pieces! Whether you're going for edgy and grungy, or chic and sleek, leather elevates and adds an air of confidence to any outfit. While most of us may not be ready to rock the full-on leather jacket and leather pants look, experimenting with leather accents and accessories can transform your winter wardrobe. So, become inspired by the pieces below and experiment with trendy leather fabrics this season!
Leather Jackets
A leather jacket is a wardrobe staple. Pairing it with dark wash jeans or a LBD makes the perfect outfit for a night out. As seen below, the sharp lines and angles of the jacket add dimension to oversized shirts or dresses.
The Classic Biker Jacket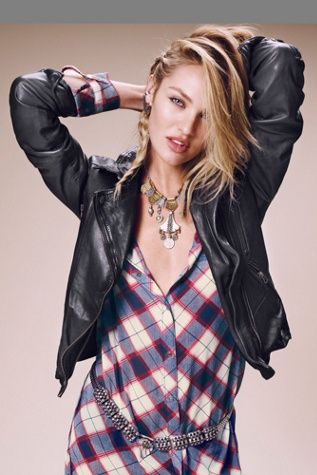 The Classic Biker Jacket // Free People
Vegan Leather Jacket
Blank NYC Vegan Leather Jacket // Bluefly
Draped Leather Jacket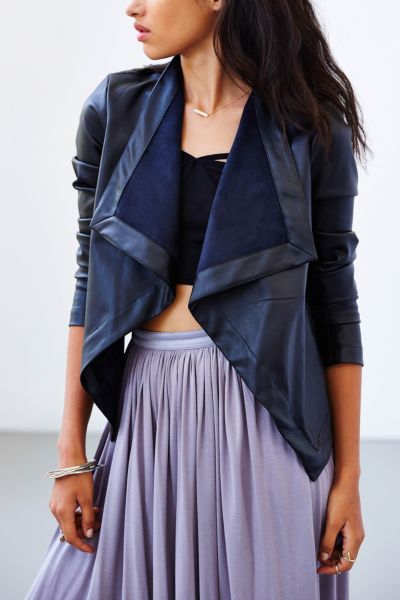 BB Dakota Lillian Vegan Leather Jacket // Urban Outfitters
Leather Bottoms
The idea of leather bottoms may seem risqué, however, paired with the right top they scream bold sophistication! Try pairing leather leggings, jeans, or a skirt with a knitted or fuzzy sweater for a dressed-down, dress-up look. Wearing softer fabrics along with leather will add the perfect amount of contrast to your ensemble.
Leggings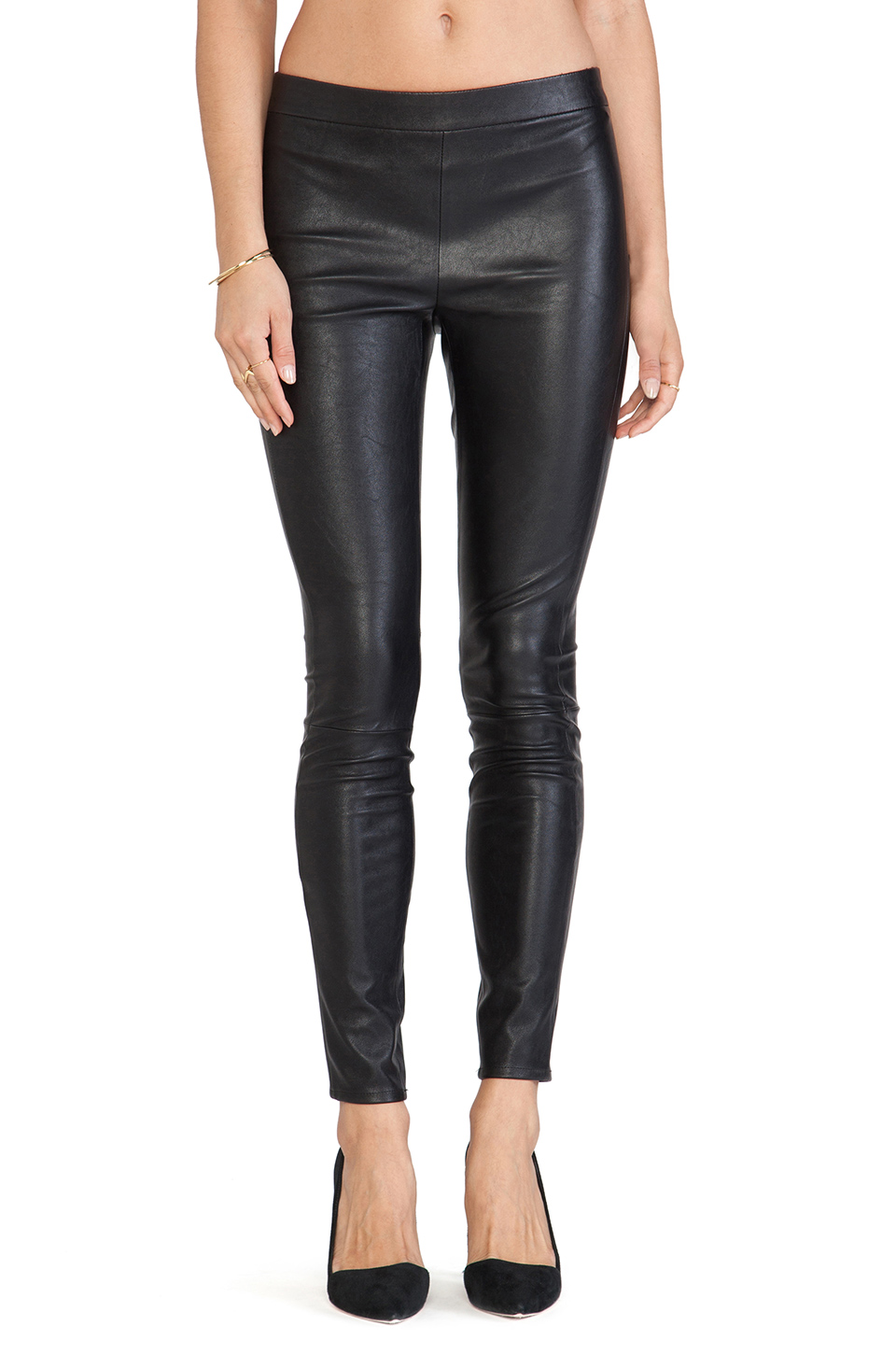 Kate Spade New York Leather Skirt // Nordstrom
Shorts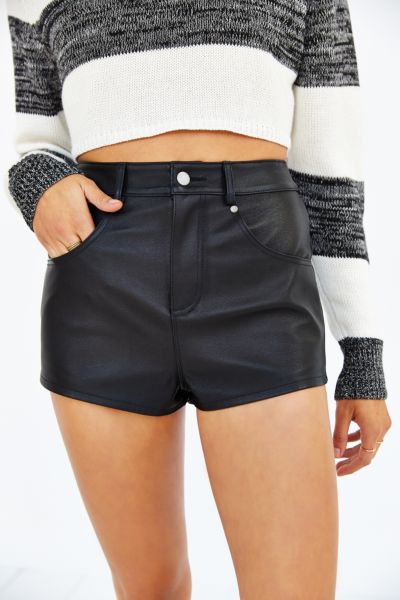 BDG Leather Shorts // Urban Outfitters
Leather Tops
While it may seem impractical, having a leather top or leather crop top on hand will save you in a pinch. Don't know what to wear to that concert next week? Consider a leather crop top with a high-waisted skirt or jeans. Also, the clean cut neckline of a leather top will leave room for experimenting with a big or colorful statement necklace.
Bustier Crop Top
Leather Newmar Bustier // Nasty Gal
Vegan Leather Top
Rock With You Vegan Leather Top // Nasty Gal
Leather Dresses
Once you're out of your comfort zone with leather tops and bottoms, go for a leather dress! To make your dress seem less stiff, try going for a different color leather besides traditional black or find a dress with other fabrics incorporated in as well.
Colorful
Vintage Sugar High Leather Dress // Nasty Gal
Glam Rock
Dress the Population Faux Leather Sequin Body-Con Dress // Nordstrom
Leather Accessories
We've all been brainwashed to think leather accessories limits us to shoes and bags. To make a real statement, try out leather jewelry. Leather Jewelry with fringes or big metals adds a playful, but trendy touch to any outfit.
Earrings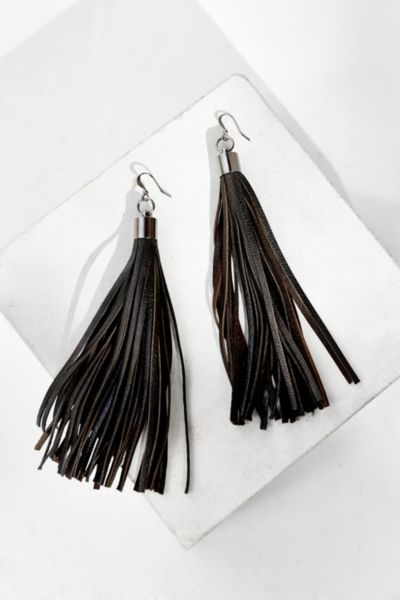 Ettika Mira Leather Choker // Nasty Gal
Feature image via