Spring Break 2015: Swimsuit Trends
Although it may be hard to trust with Chicago's unpredictable weather, days of sun and blue skies are nearing! Wrapping up winter quarter, we are all in need of a well-deserved break and some vitamin D. It's time to ditch the down jackets, and sprawl out in a vibrant swimsuit. If you're escaping the snowy, concrete sidewalks of Hyde Park in favor of sandy beaches or some poolside R&R, make sure to look your best in one of the season's trendiest swimsuit styles. Check out the pictures and links below to inspire your perfect Spring Break swimsuit look.
The crisscrossing lines of Chloe Wrap Top along with the angular, zigzagging tribal print makes for an eye-catching combination. The deep-V neckline and cut outs, exposing skin on the side and back, create a perfect balance of sexy and sporty. The vibrant teal, magenta, and orange accents suit springtime perfectly.
Every girl needs a figure flattering solid swimsuit, and this Body Glove swimsuit will quickly become a staple. The top features molded cups for support, but gives a natural look. The tie in the middle creates a dainty effect, and adds a little flair to your classic triangle bikini. The Baby Love swimsuit comes in a variety colors that can be mixed and matched. This pastel, neon coral color is truly springtime fresh.
TRIANGL swimsuits have picked up in popularity over the past year. The brand is iconic for its use of solids and mesh with clean, bold lines. The styles range from lingerie-inspired style tops to minimalist looking sporty bikinis. The Lulu style combines the idea of a bra top and a functional triangle bikini. The horizontal and vertical black lines work to give your body dimension. The lemon yellow and mint blue is unexpected combination that will definitely draw eyes.
Victoria Secret's swimwear never fails. Whether you're looking for classic or trendy, you're bound to find something. This year's collection in particular features lots of mesh, high-wasted bottoms, and fringe. While multiple straps and strings may intimidate you, try out a swimsuit with complex lines and a unique cut to stand out from your fellow beachgoers!
Everything But Water – the one stop shop for designer swimwear. The site itself is endlessly helpful and seems to feature EVERY brand or type of swimsuit you could imagine. If you're looking outside the conventional bikini range for a one-piece or monokini this is the place to go! The cuts and patterns on these styles will make you feel like a poolside goddess.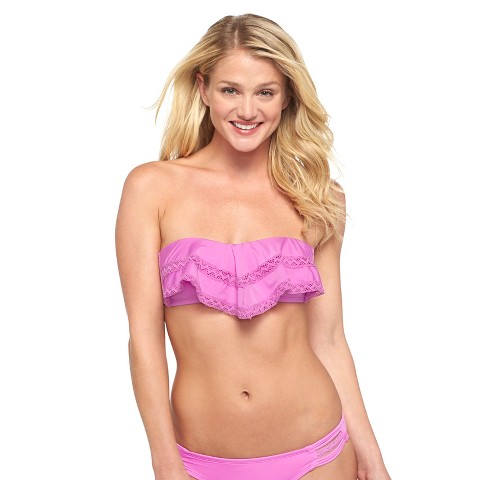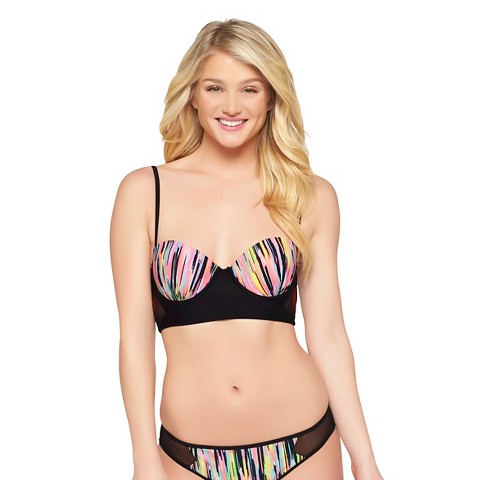 Yes, Target can be the Holy Grail for swimsuits. If you're in a pinch or just want something cute, cheap but good quality, Target will supply all your needs. This year's collection features lots of pastel colors and dynamic patterns.
Feature image via